It's been a rough week and now more than ever we need to support the black community. I'm trying my best to support and so can you! There are many ways to do it. Take action and use the Black Lives Matter resources or help support George Floyd's family on their GoFund me page. Use your privilege to support those in need by speaking up. Or maybe stepping back and seeing how your own life may have played a part, whether intentional or not.
Informing yourself on what is going on is helpful too. You can follow Colorlines for daily news on race matters or follow Civilrights.org on civil and human rights. Or you can read whether it's fiction or nonfiction.
Today's book is about two very different girls thrust into violence and relying on each other. Today's book is very relevant on what is going on in our nation this week. Let's take a look at I'm Not Dying With You Tonight.
---
Lena has her killer style, her awesome boyfriend, and a plan. She knows she's going to make it big. Campbell, on the other hand, is just trying to keep her head down and get through the year at her new school.
When both girls attend the Friday-night football game, what neither expects is for everything to descend into sudden mass chaos. Chaos born from violence and hate. Chaos that unexpectedly throws them together.
They aren't friends. They hardly understand the other's point of view. But none of that matters when the city is up in flames, and they only have each other to rely on if they're going to survive the night.
This book is perfect for:
Sparking conversations about prejudice and the racial tension that exists in America
Parents and educators looking for multicultural and African American books for teens
Fans of Nic Stone, Angie Thomas, and Jason Reynolds
Order here
---
Tawney's Review:   Lena and Campbell don't know each other nor are they friends. They are two strangers with different backgrounds and social groups, but they are thrust together in an unexpected way.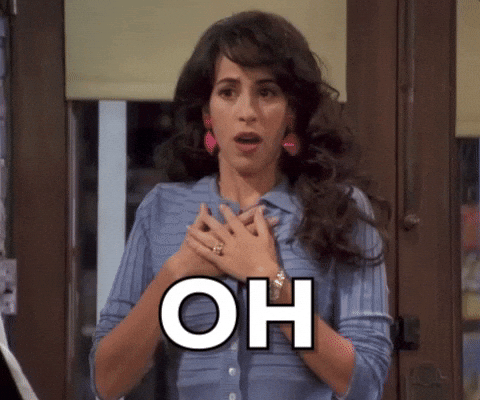 Lena is black, fashionable in style, knows what she wants…which is her boyfriend Black and knows she will make it big one day. Campbell is white, new to town, quiet with no friends and basically invisible. The two teens are thrown together in a night of violence and they soon come to realize they have to work together to make it out alive.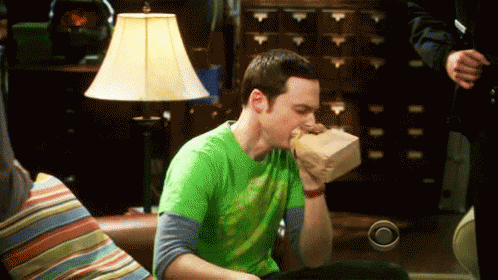 The pace was quick and I was hooked, hoping the girls made it home safely. It was good to see the two different point of views of a black and white American teenager. What's great is that the authors are black and white too. That alone gives this book the much need viewpoint of the character's thoughts and actions. You get the knowledge of what Lena and Campbell both feel and how different they look at things, especially the riot going on within the book. You feel like you are right there with them every step of the way as they try to make it home. It is a fantastic book to bring intense and much needed discussions to a classroom or book group.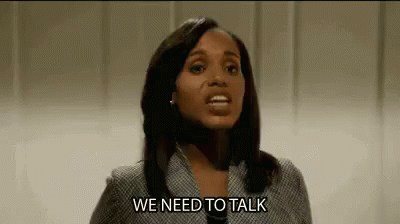 Should you read this? Yes! With the events going on currently this book is a fantastic read to bring the reader into the chaos of riots and protests and to understand the view of two very different characters.
---
About the authors:  
Kimberly Jones is a former bookseller, and now she Hosts the Atlanta Chapter of the popular Well Read Black Girl book club, as well as the infamous, viral sensation the YA Truth or Dare author panel at the Decatur Book Festival. She has worked in film and television with trailblazing figures such as Tyler Perry, Whitney Houston, and 8Ball & MJG. Currently, in addition to writing YA novels, she is a director of feature films and cutting-edge diverse web series. She also regularly lectures on working and succeeding in the Atlanta film market.
Kim's book roots run deep. She served on the Selection Committee for Library of Congress' 2016-2017 National Ambassador for Young People's Literature, the 2015 Children's Choice Illustrator Committee for The Children's Book Council, and the advisory board that created the Creative and Innovative Education Master's Degree program at Georgia State University. She has been featured in Redbook, Publisher's Weekly, School Library Journal, and was Book Brahmin in an issue of Shelf Awareness. James Patterson and the American Booksellers Association chose her out of over 3,000 booksellers to receive a bonus for her outstanding work as an indie bookseller.
She resides in Atlanta and is the proud mother of a gifted boy. She lives for synthetic wigs and nail art, as her style icons are Dolly Parton, Chaka Khan, and Diana Ross. Her  YA novel, I'M NOT DYING WITH YOU TONIGHT, co-authored with Gilly Segal, was released on Sourcebooks Fire August 6, 2019.
Follow Kimberly here.
---
Gilly grew up in Florida, came of age in Israel, where she served in the IDF and graduated from Hebrew University, and finally decided to call Decatur, Georgia home. By day, she's a lawyer for an advertising agency. By night, she is a caped crusader! No, just kidding (she wishes). Her real not-actually-secret identity is writer. She's been writing in one form or another since she wrote her first young adult novel – a Sunfire YA romance fanfic – typed out on an electric typewriter. Although she will confess it was titled CLAUDIA, she will neither confirm nor deny that any copies still exist. Whatever you do, don't ask her mom if it's in those boxes still stored in the closet of her childhood room.
When Gilly's not reading and writing, she can be found exploring Decatur with her three kids and searching bakeries the world over for the perfect French macaron. Her favorite so far is rose lychee.
Her debut young adult novel, I'm Not Dying With You Tonight, co-written with Kimberly Jones, will be published by Sourcebooks Fire, with an anticipated release date of October 1, 2019. She is represented by Tracey Adams of Adams Literary.
Follow Gilly here