"People thought that being one of a kind made you special. No, it just made you lonely. What was special was belonging with someone else." Britt Bennett the Vanishing Half.
As a twin this sentence resonates with me.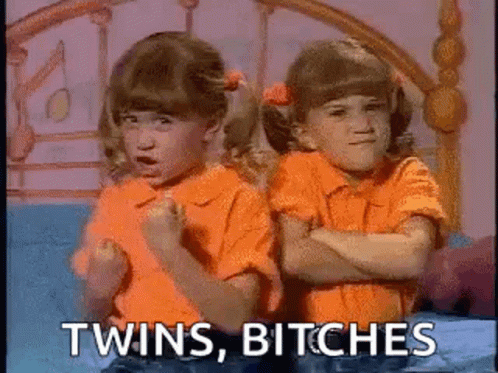 Today's book is a must read!

Today's book is a fantastic read with wonderful writing and characters in a heartbreaking story about twins and their lives taking different paths. Let's take a look at The Vanishing Half.
---
The Vignes twin sisters will always be identical. But after growing up together in a small, southern black community and running away at age sixteen, it's not just the shape of their daily lives that is different as adults, it's everything: their families, their communities, their racial identities. Many years later, one sister lives with her black daughter in the same southern town she once tried to escape. The other secretly passes for white, and her white husband knows nothing of her past. Still, even separated by so many miles and just as many lies, the fates of the twins remain intertwined. What will happen to the next generation, when their own daughters' storylines intersect?
Weaving together multiple strands and generations of this family, from the Deep South to California, from the 1950s to the 1990s, Brit Bennett produces a story that is at once a riveting, emotional family story and a brilliant exploration of the American history of passing. Looking well beyond issues of race, The Vanishing Half considers the lasting influence of the past as it shapes a person's decisions, desires, and expectations, and explores some of the multiple reasons and realms in which people sometimes feel pulled to live as something other than their origins.
As with her New York Times-bestselling debut The Mothers, Brit Bennett offers an engrossing page-turner about family and relationships that is immersive and provocative, compassionate and wise.
Order here!
---
Tawney's Review:
This book was a wonderful read that explored race, identity, family and sisterhood. Identical twin sisters Desiree and Stella were born in a town of light skinned Black people, where the lighter skin you are the better. The twins runaway to live very different lives. Desiree lives as Black marrying an extremely dark skinned man and Stella lives as white in a privilege life with her white husband. As years pass Desiree returns home with her very dark daughter Jude, while Stella lives her life with her very blonde daughter Kennedy. The story is told third person following the lives of each woman and her daughter through a multi-generational story. It was a very intriguing story that entrapped me until the very end.
As a twin I found it hard that Desiree and Stella would leave each other and live their separate lives. I couldn't imagine living without my twin…however, twins are their own person, with different personalities, and desires. Sometimes a traumatized childhood could shatter things like Desiree and Stella's had witnessing their father be lynched by white men. I found their split fascinating because Bennett did a wonderful job at making it real and believable. But the loss of the twins connection to each other broke me.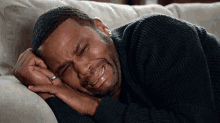 The characters were relatable and vivid. Not only were Desiree and Stella wonderfully developed but the supporting characters were excellent as well. Jude, Kennedy, Early and Reese had their own engaging stories with prejudice and identity issues. This book was beautifully written with each chapter raw and real. The book is also a great learning experience educating the reader on understanding issues that Bennett weaves into the book such as race, class, privilege and identity.
This book is so relevant for what is going on with our world today that I HIGHLY recommend reading The Vanishing Half.
---
About the Author:
Born and raised in Southern California, Brit Bennett graduated from Stanford University and later earned her MFA in fiction at the University of Michigan, where she won a Hopwood Award in Graduate Short Fiction. In 2014, she received the Hurston/Wright Award for College Writers. She is a National Book Foundation 5 Under 35 honoree, and her debut novel The Mothers was a New York Times bestseller. Her second novel The Vanishing Half was an instant #1 New York Times bestseller. Her essays have been featured in The New Yorker, the New York Times Magazine, The Paris Review, and Jezebel.