I'm back! It's been a while since I reviewed or posted anything. A lot has happened, especially at the beginning of this year.
I've been looking for a job since moving to Nashville last year and it's been pretty much intense during this pandemic. That was why I took some time off reviewing. But I have been keeping myself busy by writing and reading.
My first review this year is on The Night Swim. I have read a lot of books in the last few months but this book has stuck with me. I devoured it once I started reading and couldn't put it down until I finished. Let's take a look at The Night Swim.
---
In The Night Swim, a new thriller from Megan Goldin, author of the "gripping and unforgettable" (Harlan Coben) The Escape Room, a true crime podcast host covering a controversial trial finds herself drawn deep into a small town's dark past and a brutal crime that took place there years before.

Ever since her true-crime podcast became an overnight sensation and set an innocent man free, Rachel Krall has become a household name―and the last hope for people seeking justice. But she's used to being recognized for her voice, not her face. Which makes it all the more unsettling when she finds a note on her car windshield, addressed to her, begging for help.
The new season of Rachel's podcast has brought her to a small town being torn apart by a devastating rape trial. A local golden boy, a swimmer destined for Olympic greatness, has been accused of raping the beloved granddaughter of the police chief. Under pressure to make Season 3 a success, Rachel throws herself into her investigation―but the mysterious letters keep coming. Someone is following her, and she won't stop until Rachel finds out what happened to her sister twenty-five years ago. Officially, Jenny Stills tragically drowned, but the letters insist she was murdered―and when Rachel starts asking questions, nobody in town wants to answer. The past and present start to collide as Rachel uncovers startling connections between the two cases―and a revelation that will change the course of the trial and the lives of everyone involved.
Order the book here: Estelita's Library
Note: Each Review I will link a Black Owned Independent Bookstore for you to order from. Let's support our small bookstores!
---
Tawney's Review:
I've always been into true crime, weather it's podcast, books, documentaries or my favorite series Dateline and Forensic Files. That may be why I got a bachelor's degree in Justice Studies and went on to work for the court system.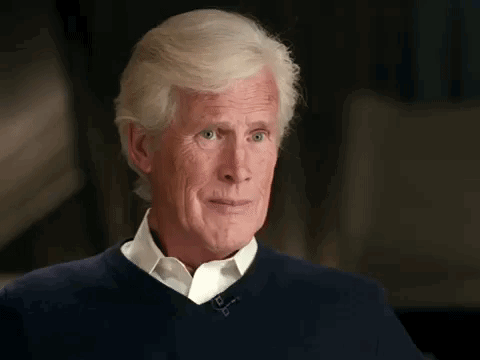 Rachel Krall is a successful true-crime podcaster with Guilty or Not. She is an investigative report who knows how to research, as her podcast last two season overturned a conviction and solved a cold case. She puts her listeners in the jury seat so they can decided if the person is guilty or not.
Now Rachel finds herself following a trial of Scott Blair, a North Carolina resident charged with raping a sixteen year old. Just like real life, the town is divided on who to believe. Scott is a swimming champion and very much liked. His wealthy parents have hired a top attorney to fight the charges as Scott, as a good chance to go to the Olympics. The victim is unable to speak up for herself as the court ordered her silence. She has been put in anonymity but everyone in town knows who she is. She is being bullied with defamatory language on social media. But when Rachel receives a note from a woman named Hannah, a new case emerges. Hannah's sister drowned 25 years ago and she wants Rachel's help in solving it. Hannah believes her sister was murdered.
The point of view flips from Rachel, as she investigates these cases, and to Hannah, as she describes her sister Jenny's life. The back and forth point of views was very interesting and kept me engaged as both characters revealed new clues and suspects.
This was a very good psychological thriller. Golden did a fabulous job at placing the reader in each scene, whether it was in the courtroom or investigating witnesses. There were also transcripts from Rachel's podcast that made for an interesting addition to the story. The victims' stories are so relevant with what is happening in the world today regarding rape. The twists and turns made for an intense read. The dual mysteries combined to a fantastically shocking ending.
Should your read this? Yes! A psychological thriller with fantastic twists and turns.