Today we are excited to be part of the All the Stars and Teeth Blog Tour!
All the Stars and Teeth is a highly anticipated book full of adventure, a strong heroine and magic! 
Let's take a look at All the Stars and Teeth.
---
"Fierce and unrelenting…Do yourself a favor and get lost in this beautiful book!" ―Tomi Adeyemi, #1 New York Times bestselling author of Children of Blood and Bone
Set in a kingdom where danger lurks beneath the sea, mermaids seek vengeance with song, and magic is a choice, Adalyn Grace's All the Stars and Teeth is a thrilling fantasy for fans of Stephanie Garber's Caraval and Sarah J. Maas's Throne of Glass series.
She will reign.
As princess of the island kingdom Visidia, Amora Montara has spent her entire life training to be High Animancer―the master of souls. The rest of the realm can choose their magic, but for Amora, it's never been a choice. To secure her place as heir to the throne, she must prove her mastery of the monarchy's dangerous soul magic.
When her demonstration goes awry, Amora is forced to flee. She strikes a deal with Bastian, a mysterious pirate: he'll help her prove she's fit to rule, if she'll help him reclaim his stolen magic.
But sailing the kingdom holds more wonder―and more peril―than Amora anticipated. A destructive new magic is on the rise, and if Amora is to conquer it, she'll need to face legendary monsters, cross paths with vengeful mermaids, and deal with a stowaway she never expected… or risk the fate of Visidia and lose the crown forever.
I am the right choice. The only choice. And I will protect my kingdom.
Order the book here!
---
Tawney's Review:
I love fantasy. Whether it be children's books, YA or adult, fantasy always takes the reader on an epic journey with great chacarcters and magic. I was very glad to find that All the Stars and Teeth had all the characters of a great fantasy.
Amora is the only child and heir to the throne of Visidia. To prove herself as a leader she must harness soul magic and show complete control. Of course things don't go as expected and Amora looses control. Locked away to an unknown fate she is saved by a stranger and thrust into a perilous journey to harness new magic. Thus unfolds an adventure of saving her kingdom. 
Amora was wonderfully written. She was a strong and independent and takes dangerous chances upon herself for the sake of others. Bastian was a great secondary character feeding off of Amora with wit and humor.  My favorite secondary character was Vatea the vengeful mermaid who saved their lives many times. Amora and her crew had a wonderful connection with each other and you couldn't help but root for them every step of the way.
Adalyn Grace does a wonderful job at worldbuilding. Her magic system is unique and interesting. Each Visidia island holds a different magic and whatever magic you choose to harness you go to that correlating island. Grace's description was vivid and effortless seeping into the reader's mind. There was no info dumping or overly descriptive pages but a fresh perspective of a unique type of magic system that piqued my interest.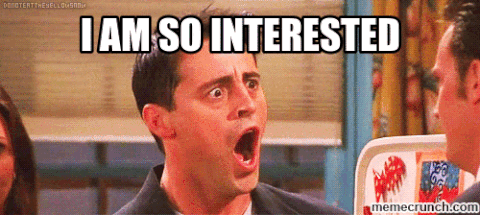 Should you read this? Yes, a dazzling epic fantasy debut with wonderful characters, high stakes adventures and intriguing magic that makes for an enjoyable read.
---
Adalyn Grace graduated from Arizona State University when she was nineteen years old. She spent four years working in live theater and acted as the managing editor of a nonprofit newspaper before studying storytelling as an intern on Nickelodeon Animation's popular series The Legend of Korra.
Adalyn splits time between San Diego and Arizona with her bossy cat and two dorky dogs, and spends her days writing full-time while trying to find the best burrito around. All the Stars and Teeth is her debut novel.
Follow: Blog * Twitter *Instagram