It's the second part of our monthly blog series Pre-Pub Adventure!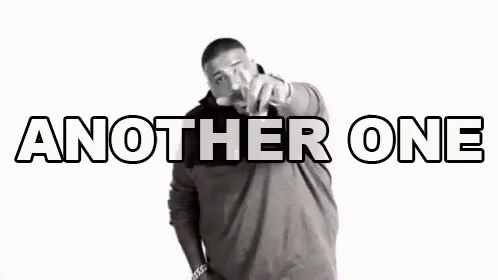 Every month we follow authors on their publishing adventure. Have you ever wondered how authors prepare for a book release or what they are working on while also getting ready to publish a new book? How do they multitask? What is publishing like? Find out on Pre-Pub Adventure as we follow authors to publishing their books.
Let's take a look at our new authors on their publishing adventure!
---
1. Introduce yourself!
My name is Nisha, and I'm the author of 'My So-Called Bollywood Life', a rom-com set to release May 15, 2018 with Crown Books for Young Readers. I started writing the book in 2013 as part of my MFA thesis with Wilkes University, and I sold it to Crown a few months after I presented the book at my MFA capstone reading.
2. Tell us a little about your book and how it came to be?
The book is about a Jersey girl, a Bollywood film geek, who's torn between the guy who everyone thinks she belongs with, and the guy she's starting to like. Her future at film school is also at stake, as well as all the work she invested in the high school film festival.
The concept of the book came from two revelations. The first was that so many people had the tendency to misuse the word Bollywood, and I wanted to really explore what Bollywood movies were and how much influence they have in the South Asian community. The second revelation was that there weren't too many books about positive relationships between protagonists and their parents. I was fortunate enough to grow up in a supportive and loving family. I felt like that story needed to be told.
3. Are you participating in NaNaWriMo this month and what advice can you give?
So it's November which means National Novel Writing Month. I started this month with good intentions. I wanted to participate in NaNo, finish my second book during the month, and be super productive. Well…life happened. My book cover release was featured by BN Teen Blog, my boyfriend proposed less than a week later, and a few hours after the proposal, our offer on a house got accepted. It's amazing, and thrilling and I feel so blessed to have these opportunities AND to write. But everything does take a little more time.
So, I'm behind with my word count, but I'm following the same advice author Jonathan Mayberry told me almost a decade ago. Life happens, and there is no stopping it. But if you really want to be a writer, you have to sit in that chair and put words on paper. It doesn't matter how few you're able to produce, just write SOMETHING. So every day for the last week and a half, I've been pulling out my cell phone at four in the morning, and typing in the Google Keep app a few paragraphs before I get up and have to accomplish the next craziness thrown my way.
Despite my low word count, I have to say, I've been pretty productive for a pre-pubbed author. I have my SWAG bookmarks, postcards, pins and bookplates ready to go. ARCs just went out to some very lovely people, and I'm about to announce a giveaway in my newsletter! I can't wait to see what happens next.
Follow Nisha:  Twitter * Instagram * Blog
---
1. Introduce yourself!
I'm a young adult author and professional romantic. When I'm not writing kissing books, you can find me planning swoon-worthy events as a professional wedding planner and floral designer. My debut novel, LOVE SONGS & OTHER LIES, will be published April 24, 2018 by Tor Teen/Macmillan. I live in a Michigan beach town suspiciously similar to the one in my novel, where I spend more time on my laptop than on the beach!
2. Tell us a little about your book and how it came to be? 
LOVE SONGS & OTHER LIES is a funny, sexy, and bittersweet contemporary romance. It's dual timeline, alternating between the couple's first love story, and their turbulent reunion two years after breaking up. Layered over the love story, there's a passion for music tying the characters together, a reality show competition adding its own complications, and a huge surprise twist at the end. It's part first love on the beach, part second chance rock 'n roll romance. I wrote Love Songs in 2014, when I was struggling to balance life with my 90 hour workweeks as a wedding planner, and decided I needed a creative outlet. So I joined a Novel In A Year group, and one day I was listening to the radio, and the lyrics to "Say Something" by A Great Big World (with Christina Aguilera) really stuck with me. It evoked this really vivid image of a breakup scene between two people who desperately wanted to be together, but clearly weren't. So I wrote that breakup scene, and then I started at the beginning and figured out how they got there. Love Songs is the product of two of my favorite things: music (lyrics especially), and love stories.
3. Are you participating in NaNaWriMo this month and what advice can you give?
Yes, I'm hoping to finish the first draft of my second book during NaNoWriMo! The best advice I can give to anyone doing NaNo–especially if it's for the first time–is to not read back what you wrote. Drafting this quickly is a special kind of beast, and the truth is that a lot of what you write isn't going to be great. So reading it back again can make you feel like you're just writing words for the sake of words (and sometimes you are!). BUT, once you pile up those 50,000 words, there will actually be a lot of great sections within it. So write it all, and then go back to pick it apart. And yes, I am absolutely looking in the mirror when I say this, because I'm notorious for editing as I write, and it's a habit I hope to break some day!
Follow Jessica: Twitter * Facebook * Instagram * Blog
---
1. Introduce yourself!
My name is Lyndsay Ely and I am the author of GUNSLINGER GIRL a genre-bent YA Western set in the near future. In the daylight hours, I also work as a creative professional at a publishing company, which was an entirely unintentional thing that happened. Outside of publishing, I have many geeky pursuits, and can often be found at one of the many local conventions in Boston. I also might have a slight antiquing problem.
2. Tell us a little about your book and how it came to be?
To be honest, I thought my debut would be a fantasy. But I've always had a love for Western-themed media as well, so when the first novel I queried (a fantasy) flopped, I began toying around with the idea of a teenaged gunslinger. I didn't want to write the traditional Western revenge story (though who doesn't love a good revenge tale?), so instead I brainstormed around the idea of a performer in a twisted Wild West show–a sort of gritty Annie Oakley. Voilà—Serendipity Jones, the Theatre Vespertine, and the lawless city of Cessation were born.
3. Are you participating in NaNaWriMo this month and what advice can you give?
I am…that is to say, I was. As determined as I was to complete NaNoWriMo this year, I did about 15k words and realized that the push to keep up (along with ever-present annoyance that is adulting) was stressing me beyond the point of generating anything useable. So my advice would be: determination is good, but don't be afraid to acknowledge when something like NaNo is becoming more detrimental than beneficial . And if you are sticking with NaNo until the bitter end, consider ditch contractions and giving all of your characters names like "Bobby Sue" to up your word count. 😉
Follow Lyndsay: Twitter * Facebook * Blog
---
1. Introduce yourself!
Hi! My name is Adrienne Young and I am a YA fantasy author in California. My debut novel, SKY IN THE DEEP, comes out April 24, 2018 from Wednesday Books.
2. Tell us a little about your book and how it came to be?
SKY IN THE DEEP was birthed out of my deep love of history. I've long been inspired by Viking culture and find that there's a lot to explore within it. I really wanted to write something raw and intense, and passion-filled and I felt like a world inspired by the Viking-age was a great fit for that. I got the idea suddenly one day while I was driving and I pulled over to the side of the road in the pouring rain and scribble the notes of chapter one on an old envelope. I finished the book in the next 6 weeks and had an agent a few months later. Not even a month after that, it had sold. It was definitely a whirlwind! But I had written a couple of book before that and neither of them had landed me an agent. It was a long road and once things started to happen, they happened quickly.
3. Are you participating in NaNaWriMo this month and what advice can you give?
I'm not participating this year! I would have loved to, but my deadlines and other book-related commitments wouldn't really allow for it. If you are doing NaNoWriMo, the best advice I can give is to remember self-care. Anyone who knows me knows that this is not my forte, and when I'm in the throws of a story, I tend to neglect taking care of myself. I'm all about the hardcore writing, but if you don't remember to stop and breathe and eat and hydrate, whatever comes out on that page is going to be crap. Remember to come up for air and it will help keep your story on track!
Follow Adrienne: Twitter * Facebook * Instagram * Blog
---

1. Introduce yourself!
Hi world! I'm Laura Steven, and I'm a twenty-something author and journalist from the northernmost town in England. I have a BA in Journalism and an MA in Creative Writing, and I mentor aspiring writers through schemes like PitchWars and Writing in the Margins. I like dogs, swearing, lipstick, coffee, donuts, chess, elephants and Harry Potter.
2. Tell us a little about your book and how it came to be?
The Exact Opposite of Okay is my YA debut, set to be published by Egmont on International Women's Day 2018. It's about a teenage girl called Izzy, who never expected to be eighteen and internationally reviled. But when photos involving her, a politician's son and a garden bench emerge, the trolls set out to take her apart. Armed with best friend Ajita and a metric ton of nachos, she must figure out who's behind the vicious website showcasing her sexploits – while keeping her sanity intact.
You can read more about the acquisition here: https://www.thebookseller.com/news/major-new-ya-novel-electric-monkey-595366
It's inspired by a few different things that have happened to me since graduating – namely a friend-zoned guy who turned aggressive, and a former boss who sexually harassed me in the workplace. I wanted to explore some of the issues facing teenage girls – slut-shaming, friend-zoning, body image, victim-blaming – but also do it with humor and sass. There's a lot of me in Izzy, so it's terrifying that the world will meet her soon – but also kind of exhilarating.
3) Are you participating in NaNaWriMo this month and what advice can you give?
I think this is the first year for a while that I haven't participated in NaNoWriMo! I'm going on a writing residency in the Faroe Islands, where I'll be producing an audiovisual project with other writers and artists from across Scandinavia. So I won't have time to draft a novel, which is unfortunate, because I'm having serious FOMO right now.
Follow Laura: Twitter * Instagram* Blog
---
1. Introduce yourself!
Hi! I'm Laurie Morrison. I taught middle school English for ten years, and I write contemporary middle grade novels, sometimes on my own and sometimes in collaboration with my friend Cordelia Jensen. I have an MFA in Writing for Children and Young Adults from Vermont College of Fine Arts, and I live in Philadelphia with my family. I love just-of-the-oven pastries, coffee, the ocean, and spending time outside, even when it's cold or rainy. And books, of course!
2.) Tell us a little about your book and how it came to be?
EVERY SHINY THING is a dual point-of-view middle grade novel that comes out from Abrams/Amulet Books on April 17, 2018. It's written half in prose and half in verse, and it tells the story of two seventh graders–Lauren, who comes from a wealthy family, and her new neighbor Sierra, who is in foster care–who team up to enact a Robin Hood scheme to right some societal wrongs, and learn lessons about family, friendship, and justice in the process. I co-wrote it with my friend Cordelia, who was my classmate at Vermont College of Fine Arts.
In June of 2015, Cordelia offhandedly (or so I thought) said we should write a book together, and then within a couple of hours of me saying, "Sure, that would be fun," she had an idea for her character: a girl who was used to taking care of her alcoholic mother, who would resist bonding with her very kind foster mother but become friends with her new neighbor and eventually fall into similar enabling, caretaking behaviors with her new friend. "Maybe her friend might shoplift," Cordelia said. At first, I couldn't imagine writing a character who would steal! I…am not exactly a troublemaker. I have a major fear of getting in trouble in any way. But I started thinking about the middle school students I'd taught who were horrified by the injustices they saw and determined to do something to make the world a fairer place. I thought, "Well, what if something has happened to completely shake up my character's world, and it's opened her eyes to her family's privilege and to how unequal things are. What if she's a bit desperate to feel like she's doing something to help make things right? What if she thinks that could somehow restore balance in her own disrupted life?" And that's how Lauren's character was born.
It was a complete joy working with Cordelia on the novel, and I'm very proud of the book we created together. Before EVERY SHINY THING, I wrote three other books that came close to selling but never sold, which was very discouraging at the time, but now I feel very grateful that this book is my debut.
3. Are you participating in NaNaWriMo this month and what advice can you give?
I'm not doing NaNo, but I have lots of admiration for those who are! I've never officially participated, but I've set ambitious word count goals to push forward with a project a couple of times and then had the novel completely go off the rails, leaving me with pages and pages I had to scrap. So I've decided super fast drafting isn't for me personally. My advice based on my not-so-successful fast drafting experiences is to listen to your gut if it tells you the plot you planned out ahead of time isn't quite right. Better to pause and reassess than just keep going, in my opinion, even if your word count dips a bit. Also, one thing that works well for me for moderately fast drafting is to either free write or list what will happen in a scene right before I begin. That eases me into writing and boosts my productivity.
---
1. Introduce yourself!
Hi, everyone. Thank you so much to Tawney for having me! My name is Melanie Sumrow and my debut middle-grade novel, THE PROPHET CALLS, is set in a polygamous community inspired by the fundamentalist sect of the Mormon Church. I received my undergraduate degree in Religious Studies and have maintained a long-term interest in studying world religions. Before becoming a full-time writer, I worked as a lawyer for more than 16 years, with many of my cases involving children and teens.
2. Tell us a little about your book and how it came to be?
THE PROPHET CALLS is an upper middle-grade contemporary novel set to release from Bonnier Publishing USA in November 2018. It follows the story of a thirteen-year-old girl who was born into a polygamous community confined by a wall that keeps the rest of the world outside. She and the other members must follow the rules the Prophet imposes from prison, but she soon begins to question the Prophet's teachings and his revelations, especially when his latest orders put her family in danger.
I had previously written a YA manuscript set in a religious cult. Although I was getting a lot of positive responses from publishers on that book, it just wasn't the right time for it. Fast-forward a few months when my agent received an email from my current editor. She told my agent she was fascinated by polygamous communities and wondered if he happened to know anyone who could write such a book for middle-grade. As it so happened, I had just finished teaching a class on religious radicalism, which included a section on the polygamous community known as the FLDS. I had never written for the middle-grade audience, but I was excited about the possibility. So I prepared a synopsis and the first three chapters of THE PROPHET CALLS. My editor was excited about what I had written, bought my book, and I completed the novel. As an aside, I absolutely love writing for middle-grade and hope to do it again soon!
Are you participating in NaNoWriMo this month and what advice can you give?
I am not participating since I just completed a YA manuscript and am using the next few months for research. But I look forward to getting back to the drafting stage!
My advice for those participating is to keep going. If NaNoWriMo is what motivates you, do it! Even if you don't complete your goal, keep going! As we all know, writing a book doesn't happen all at once. It's bit-by-bit, day-by-day.
Follow Melanie: Twitter * Facebook * Instagram * Blog
---
1. Introduce yourself!
Hi, I'm Erin and I wrote THE ART OF ESCAPING. I grew up in New Hampshire and couldn't wait to get out of my small town when I was a teen. But I eventually found my way back to the Granite State, probably because I'm a New Englander to the core. That means I like cold winters, cider donuts, and not making direct eye-contact with strangers on the street. 🙂 When I'm not writing I'm usually hanging out with my husband and our two-year-old, working at my day job, reading all of the things, or watching TV (because there is so much amazing TV right now!).
2.Tell us a little about your book and how it came to be?
I didn't start writing until I was in my late-20s, when a friend talked me into collaborating with him on a paranormal YA series. This, of course, was back when sparkly vampires were all the rage and the dystopian craze was just starting to gain some traction. My friend and I had no idea what we were doing, but we gradually got better as writers and, about six years ago, I toyed with the idea of starting a contemporary YA novel about a teen girl who trains to become an escape artist. I've been fascinated by escape artists since the age of five, when I saw Princess Tenko perform a water tank escape on a show called That's Incredible! At the same time, I had an idea for a story that kinda turned the nerdy girl meets popular boy trope on its ear. So I smooshed those two idea together and started writing. I found an agent a few years later and that project eventually became THE ART OF ESCAPING. One of my characters is actually inspired by Princess Tenko.
3. Are you participating in NaNaWriMo this month and what advice can you give?
I'm not doing NaNo this year but I've done it in the past and I'm an awful NaNo cheater. I'm almost always in the middle of a project I don't want to put down when November rolls around, so I've been known to use NaNo as an excuse to write a big chunk of words for that project instead of starting a brand new novel. This is why I should really stick to Camp NaNo, since that allows you to set your own goal and work on whatever you want. I think the best advice I can give is to go easy on yourself. Even if you don't "win," getting a good start on a novel (or finishing one like I did), is a win all by itself. Not everyone writes at lightning speed, and not churning out 50k words in a month is not a sign that you shouldn't be a writer.
Follow Erin: Twitter * Instagram * Blog
---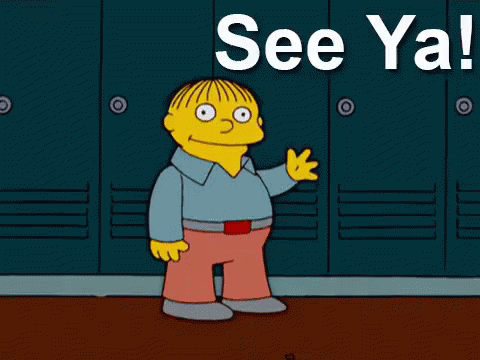 Until the next Pre-Pub Adventure check in!
---