I AM A SUCKER FOR THRILLERS.
I have read many books this year but these 5 books either surprised me, I read them in one sitting or had me at the edge of my seat. Some are murder mysteries, some are psychological thrillers and one is an adventure thriller. Let's take a look at my 5 favorite Thrillers!
---
Hardcover: 352 pages
Publisher: St. Martin's Press
ISBN-10: 1250130921
When you read this book, you will make many assumptions.
You will assume you are reading about a jealous ex-wife.
You will assume she is obsessed with her replacement – a beautiful, younger woman who is about to marry the man they both love.
You will assume you know the anatomy of this tangled love triangle.
Assume nothing.
Twisted and deliciously chilling, Greer Hendricks and Sarah Pekkanen's The Wife Between Us exposes the secret complexities of an enviable marriage – and the dangerous truths we ignore in the name of love.
Read between the lies.
Review: The twists in this book had me going…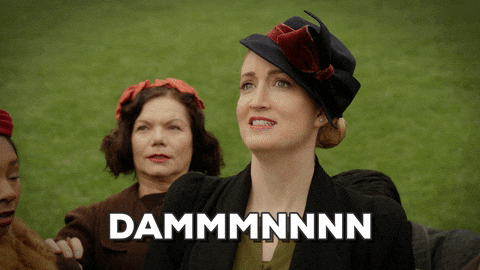 Nellie is marrying Richard, the man of her dreams. She won't have to worry about money and will be well taken care of for life. Vanessa Is Richard's first wife and has trouble accepting he left her for a younger woman. So what does she do? Stalk Nellie.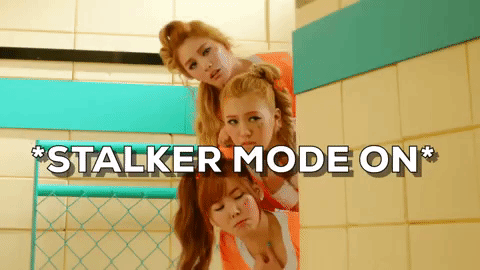 This book kept me guessing until the end and what an ending! It was a page turner with many plot twists. From the very first chapter you knew that the authors had plenty in store for the reader. The chapters alternate from Vanessa and Nellie and it was intriguing to see their separate point of views in regards to each other and Richard.  Fast paced with well developed characters this thriller is the perfect read for someone looking to be shocked!
Order here!
---
Hardcover: 400 pages
Publisher: Harper; First Edition edition
ISBN-10: 0062667572
Amber Patterson is fed up. She's tired of being a nobody: a plain, invisible woman who blends into the background. She deserves more—a life of money and power like the one blond-haired, blue-eyed goddess Daphne Parrish takes for granted.
To everyone in the exclusive town of Bishops Harbor, Connecticut, Daphne—a socialite and philanthropist—and her real-estate mogul husband, Jackson, are a couple straight out of a fairy tale.
Amber's envy could eat her alive . . . if she didn't have a plan. Amber uses Daphne's compassion and caring to insinuate herself into the family's life—the first step in a meticulous scheme to undermine her. Before long, Amber is Daphne's closest confidante, traveling to Europe with the Parrishes and their lovely young daughters, and growing closer to Jackson. But a skeleton from her past may undermine everything that Amber has worked towards, and if it is discovered, her well-laid plan may fall to pieces.
With shocking turns and dark secrets that will keep you guessing until the very end, The Last Mrs. Parrish is a fresh, juicy, and utterly addictive thriller from a diabolically imaginative talent.
Review: This book by far has my favorite ending.
Amber is a deceptive woman with a plan to snag a rich man, doesn't matter if he is married. Daphne has the perfect life with rich husband Jackson and wealth beyond imagination. So what does Amber do? Make friends with Daphne to get to Jackson!
The story is told in first person for Daphne and third for Amber. You really connect with Daphne and feel for her as she struggles with this new intruder in her life. You really loathe Amber and dislike her to the bitter end. The descriptions were vivid showing the luxurious lives of the rich from the outfits the women would wear down to the expensive shoes and jewelry. The pace quickens when secrets are revealed and the twist and turns leave you breathless. The ending is so satisfying I had to read it again.
Order here!
---
Hardcover: 304 pages
Publisher: Pamela Dorman Books
Language: English
ISBN-10: 0525557628
It's winter in the Catskills and Mitchell's Inn, nestled deep in the woods, is the perfect setting for a relaxing–maybe even romantic–weekend away. It boasts spacious old rooms with huge woodburning fireplaces, a well-stocked wine cellar, and opportunities for cross-country skiing, snowshoeing, or just curling up with a good murder mystery.
So when the weather takes a turn for the worse, and a blizzard cuts off the electricity–and all contact with the outside world–the guests settle in for the long haul.
Soon, though, one of the guests turns up dead–it looks like an accident. But when a second guest dies, they start to panic.
Within the snowed-in paradise, something–or someone–is picking off the guests one by one. And there's nothing they can do but hunker down and hope they can survive the storm.
Review: This book reminded me of clue with vast characters and surprises.
A group of guests are checking into a small boutique hotel isolated in the woods for a weekend of bliss. But one by one they soon start to die and there is nothing they can do because they are trapped inside with each other due to a blizzard. And one of them is the murderer. This is a classic murder tale with various characters from the wealthy, to friends, to lovebirds and little clues to who the killer is.
I loved how the author made the reader feel like you were there in the cold setting of the hotel and you could feel the characters fear as they each began to die off one by one. The author did a wonderful job at navigating all the characters and I never once got confused. Each character had a secret revealed but still adds to the mystery of who the killer is. The ending wrapped up everything nicely with a bit of a surprise.
Order here!
---
Hardcover: 352 pages
Publisher: Grand Central Publishing
Language: English
ISBN-10: 1538761858
Not all secrets are meant to be found.
If Indiana Jones lived in the X-Files era, he might bear at least a passing resemblance to Nolan Moore — a rogue archaeologist hosting a documentary series derisively dismissed by the "real" experts, but beloved of conspiracy theorists.
Nolan sets out to retrace the steps of an explorer from 1909 who claimed to have discovered a mysterious cavern high up in the ancient rock of the Grand Canyon. And, for once, he may have actually found what he seeks. Then the trip takes a nasty turn, and the cave begins turning against them in mysterious ways.
Nolan's story becomes one of survival against seemingly impossible odds. The only way out is to answer a series of intriguing questions: What is this strange cave? How has it remained hidden for so long? And what secret does it conceal that made its last visitors attempt to seal it forever?
Review:  Ok this is not a murder or psychological thriller. It is an adventure thriller and it had me at X-files meets Indiana Jones.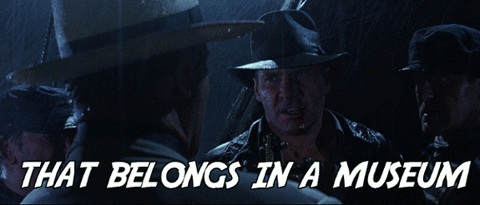 Told from the point of view of our protagonist Nolan, we follow him on an expedition to the Grand Canyon for his documentary series, The Anomaly Files, in search of a lost cavern that holds ancient secrets. With a variety of characters to help him on this journey Nolan finds the lost cave but soon they are trapped inside and it becomes clear that they are not alone.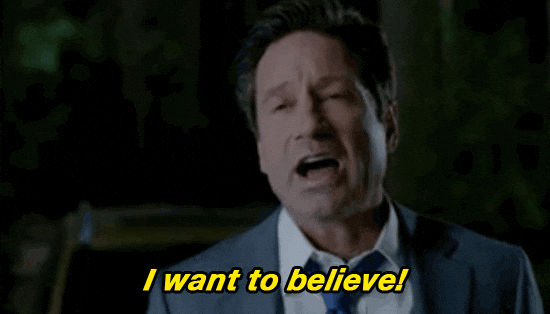 The book starts off slow but the action picks up once they reach the cavern. With little resources they are fighting for their life once stuck inside, and nobody knows where they are!  The author does a wonderful job having historical facts blending with sci-fi elements. It was a compelling read with suspense at every turn of the page. I hope there is another book that follows Nolan and The Anomaly Files because this one was a fun read!
Order here!
---
Hardcover: 448 pages
Publisher: William Morrow
ISBN-10: 0062678418
For readers of Gillian Flynn and Tana French comes one of the decade's most anticipated debuts, to be published in thirty-six languages around the world and already in development as a major film from Fox: a twisty, powerful Hitchcockian thriller about an agoraphobic woman who believes she witnessed a crime in a neighboring house.
It isn't paranoia if it's really happening . . .
Anna Fox lives alone—a recluse in her New York City home, unable to venture outside. She spends her day drinking wine (maybe too much), watching old movies, recalling happier times . . . and spying on her neighbors.
Then the Russells move into the house across the way: a father, a mother, their teenage son. The perfect family. But when Anna, gazing out her window one night, sees something she shouldn't, her world begins to crumble—and its shocking secrets are laid bare.
What is real? What is imagined? Who is in danger? Who is in control? In this diabolically gripping thriller, no one—and nothing—is what it seems.
Review: This book is in reminisce of the old classic by Alfred Hitchcock- Rear Window.
Anna has agoraphobic, so she doesn't leave her house and lives through her camera spying on her neighbors. She talks everyday to her husband and daughter, who live elsewhere. The influence of Hitchcock is here but the story takes a turn of it's own on a path of suspense.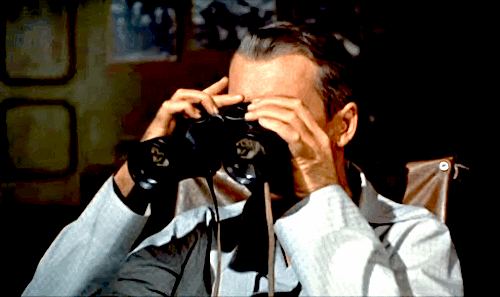 The setting is dark and mostly takes place in Anna's house. She relies on wine and drugs to stay sane but throughout the book you see her character grow and start to become healthy, even through the turmoil of what she thinks she saw. There are some twist and turns and reveals you didn't see coming. It is s slow suspenseful story but worth the read.
Order here!
---
What are your favorite thrillers?