I'm so excited to be part of The Unicorn Quest book 2 blog tour!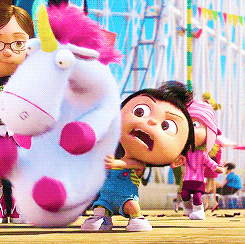 Today author Kamila Benko answers some questions regarding her book 2 on this part of the blog tour.
The first book The Unicorn Quest was a delight and I'm happy to return to Benko's world again. Check out my review for the first book The Unicorn Quest here.
Let's take a look at The Unicorn Quest: Secret in the Stone.
Age Range: 8 – 12 years
Series: The Unicorn Quest (Book 2)
Hardcover: 336 pages
Order here
Claire Martinson and her sister Sophie have decided to stay in Arden–the magical land they discovered by climbing up a chimney in their great-aunt's manor. If what they've learned is true, the sisters are the last descendants of the royal family, and only a true heir of Arden–with magic in her blood–can awaken the unicorns.
Since Sophie has does not have magic, the land's last hope rests on Claire. The sisters journey to Stonehaven, a famed Gemmer school high in the mountains of Arden, so Claire can train in the magic of stone. As Claire struggles through classes, Sophie uncovers dangerous secrets about the people they thought they could trust. With Arden on the brink of crumbling, can Claire prove she is the prophesied heir and unlock the magic of the unicorns before it's too late?
---
1. What was it like working on book 2? Was it different than book 1?
It was very different! In book one, the possibilities were limitless! Your characters can say and do anything they want without being beholden to previous choices, and you can switch up the world to be whatever you need it to be. You need a mountain? Put it in! The forest needs to move north? Switch it! But in book 2, you have to stay true to the decisions you made in Book 1, and also set up the finale events of Book 3. And that was also challenging. Book 2 needed to be bigger and more exciting than Book 1—but not give away the ultimate ending of Book 3. It took a lot of work, and a lot of rewrites, but at the end of the day, I'm so proud of Secret in the Stone, and I can't wait for people to read so I can talk about the ending!
2. What are you excited about for readers in regards to this new adventure of Sophie and Claire?
In book one, the sisters spent most of the pages apart, but in book 2, Secret in the Stone, the sisters get to explore the magical land of Arden together. It was really fun to have the sister together and to be able explore the ins and outs of their relationship. It was particularly fun to hang out with Sophie, instead of only seeing her in Claire's memories. She's so spunky!
3. How do you unwind after a long day of writing?
I really love to cook dinner. It's a way of being creative that doesn't involve the same brain muscles and my eyes can be so tired of looking at a screen or a page, that it's not super relaxing to watch TV or read a book. Plus, writing always makes me hungry!
4. What are you currently working on?
I'm currently working on Book 3 of the Unicorn Quest trilogy which should come out in about a year, as well as collaborating with Disney on a middle grade novel that will bridge the FROZEN with FROZEN II.
---
Kamilla Benko spent most of her childhood climbing into wardrobes, trying to step through mirrors, and plotting to run away to an art museum. Now, she visits other worlds as a children's book editor. Originally from Indiana, she currently lives in New York with her bookshelves, teapot, and hiking boots.
Follow Kamilla: Twitter * Instagram * Blog