I am excited to be part of the Song of the Dead Blog Tour!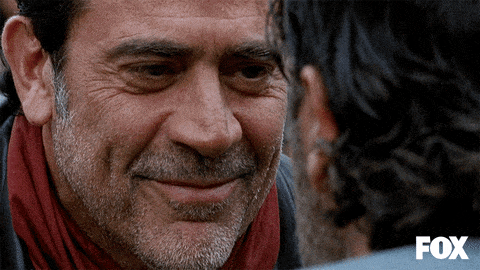 Today I am doing a Listicle on facts about necromancers…since Odessa is one of Karthia's master necromancers, raising the dead!
So the definition of necromancy is a practice of some type of magic that involves communication with the dead, by summoning a spirit or raising a dead body for the purpose of retaining information or to be used as a weapon.
Necromancer's can be evil or maybe they can be good…like Odessa. There are plenty of genres regarding necromancer's besides novels like Song of the Dead. There are comics, games, and they are in movies like Lord of the Rings.
One question I do have is in The Walking Dead comic and TV series there are antagonists called the Whisperers, who wear the flesh of the dead and walk among the dead. Are they necromancers because they are bringing the dead to life by wearing them? Because they live with them?
I loved Song of the Dead, a perfect sequel to Reign of the Fallen! The adventure continues in new lands with new characters and a perfect romance for Odessa. If you haven't read these books check them out now.
---
SONG OF THE DEAD
Order here!
The Dead must stay buried.
Karthia is nothing like it used to be. The kingdom's borders are open for the first time in nearly three hundred years, and raising the dead has been outlawed. Odessa is determined to explore the world beyond Karthia's waters, hoping to heal a heart broken in more ways than she can count. But with Meredy joining the ocean voyage, vanquishing her sorrow will be a difficult task.
Despite the daily reminder of the history they share, Odessa and Meredy are fascinated when their journey takes them to a land where the Dead rule the night and dragons roam the streets. Odessa can't help being mesmerized by the new magic–and by the girl at her side. But just as she and Meredy are beginning to explore the new world, a terrifying development in Karthia summons them home at once.
Growing political unrest on top of threats from foreign invaders means Odessa and Meredy are thrust back into the lives they tried to leave behind while specters from their past haunt their tenuous relationship. Gathering a force big enough to ward off enemies seems impossible, until one of Queen Valoria's mages creates a weapon that could make them invincible. As danger continues to mount inside the palace, Odessa fears that without the Dead, even the greatest invention won't be enough to save their fates.
---
REIGN OF THE FALLEN
Order here!
Without the dead, she'd be no one.
Odessa is one of Karthia's master necromancers, catering to the kingdom's ruling Dead. Whenever a noble dies, it's Odessa's job to raise them by retrieving their soul from a dreamy and dangerous shadow world called the Deadlands. But there is a cost to being raised: the Dead must remain shrouded. If even a hint of flesh is exposed, a grotesque transformation begins, turning the Dead into terrifying, bloodthirsty Shades.
A dramatic uptick in Shade attacks raises suspicions and fears around the kingdom. Soon, a crushing loss of one of her closest companions leaves Odessa shattered, and reveals a disturbing conspiracy in Karthia: Someone is intentionally creating Shades by tearing shrouds from the Dead–and training them to attack. Odessa is forced to contemplate a terrifying question: What if her magic is the weapon that brings the kingdom to its knees?
Fighting alongside her fellow mages–and a powerful girl as enthralling as she is infuriating–Odessa must untangle the gruesome plot to destroy Karthia before the Shades take everything she loves.
Perfect for fans of Three Dark Crowns and Red Queen, Reign of the Fallen is a gutsy, unpredictable read with a surprising and breathtaking LGBT romance at its core.
---
AUTHOR BIO:
Sarah Glenn Marsh has been an avid fantasy reader from the day her dad handed her a copy of The Hobbit and promised it would change her life; she's been making up words and worlds ever since. When she's not writing, Sarah enjoys painting, ghost hunting, traveling, and all things nerdy. She lives in Richmond, Virginia, with her husband and their menagerie: four rescued sighthounds, a bird, and many fish. She is the author of Fear the Drowning Deep and Reign of the Fallen.
---
Follow the tour here!
Week One
January 7 – Bibliobakes – Review
January 8 – Twinning for Books – Listicle
January 9 – A Court of Binge Reading – Review + Creative Instagram Picture
January 10 – Anxious Bookoholic – Creative Instagram Picture
January 11 – Oh Hey! Books – Author Q&A
Week Two
January 14 – The Quirky Book Nerd – Review
January 15 – Dazzled by Books – Creative Instagram Picture
January 16 – Smadas Books Smack – Author Q&A
January 17 – Jena Brown Writes – Listicle: Characters New Year's Resolutions
January 18 – The Book Shire – Listicle: Gifts the Characters would love or hate
Week Three
January 21 – YA Wednesdays – Creative Instagram Picture
January 22 – Fear Your Ex – Creative Instagram Picture
January 23 – The Fearless Reader – Playlist
January 24 – Novel Knight – Author Q&A
January 25 – The Book Deviant – Review + Inspired by the Book
Week Four
January 28 – The Life of a Booknerd – Favorite Quotes + Creative Instagram Picture
January 29 – The Fandom – Author Q&A
January 30 – Holed Up in a Book – Author Guest Post: Dream Cast + Creative Instagram Picture  
January 31 – Upon the pages – Review + Creative Instagram Picture
February 1 – Pop the butterfly reads – Review + Creative Instagram Picture