Today's book was a light humorous book that I was grateful to read. I loved Maurene Goo's book I Believe In A Thing Called Love, check out my review here, so I couldn't wait to dive through the pages of The Way You Make Me Feel.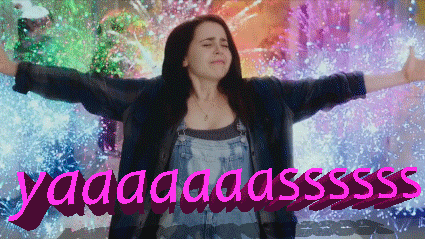 Let's take a look at The Way You Make Me Feel!
---
Hardcover: 336 pages
Publisher: Farrar, Straus and Giroux (BYR) (May 8, 2018)
Language: English
ISBN-10: 0374304084
From the author of I Believe in a Thing Called Love, a laugh-out-loud story of love, new friendships, and one unique food truck.
Clara Shin lives for pranks and disruption. When she takes one joke too far, her dad sentences her to a summer working on his food truck, the KoBra, alongside her uptight classmate Rose Carver. Not the carefree summer Clara had imagined. But maybe Rose isn't so bad. Maybe the boy named Hamlet (yes, Hamlet) crushing on her is pretty cute. Maybe Clara actually feels invested in her dad's business. What if taking this summer seriously means that Clara has to leave her old self behind? With Maurene Goo's signature warmth and humor, The Way You Make Me Feel is a relatable story of falling in love and finding yourself in the places you'd never thought to look.
Order here!
---
Tawney's Review: I loved Goo's book I Believe In A Thing Called Love so I went into this new book knowing I liked Goo's writing style and voice.
I wasn't disappointed! Clara was such a fun character to follow, especially when she's pranking. But as some pranks can go too far Clara must deal with the consequences, such as a fire at school. Now Clara's punishment is to work on her father's KoBra food truck, a Korean/Brazilian fusion restaurant on wheels. But there's a catch… Clara will be working KoBra with her arch nemesis Rose.
Clara is quick to act and doesn't think before doing it. She's vivacious and strong and a fun character to follow. Rose is more down to earth and an over achiever who works to be the best. As time passes the girls become friends and it's fun to watch them grow closer.
Enter the romance of Hamlet Wong, love the name! Hamlet works at a coffee kiosk nearby. It is so obvious that Hamlet likes Clara but she denies it stating he's not her type. It was also fun to watch Hamlet and Clara grow close together. You rooted for them to get together from the very beginning.
Goo did a wonderful job at bringing her characters to life with their quirks and personalities. They were relatable and the reader can connect with each one. Goo's pace flows and there is never a dull moment. Her description of California makes you feel right their with Clara and her friends and family. It was a light read I quickly read through and couldn't put down.
Should you read this? Yes! A cute YA romance that's a perfect summer read for those looking for humor and fluffy romance.
---
About the author:
MAURENE GOO is the author of several books for young adults, including I Believe in a Thing Called Love, which received starred reviews from Kirkus and Publishers Weekly. She lives in Los Angeles with her husband and cat, Maeby.