Today we're excited to be part of In Her Skin Blog Tour! Let's take a look at the book.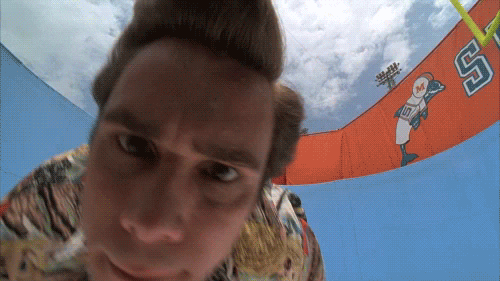 ---
IN HER SKIN Blog Tour Assets
About The Book:
Title: IN HER SKIN
Author: Kim Savage
Pub. Date: March 27, 2018
Publisher: FSG
Pages: 304
Formats: Hardcover, eBook, audiobook
Find it: Amazon, Audible, B&N, iBooks, TBD, Goodreads
Sixteen-year-old con artist Jo Chastain is about to take on the biggest heist of her life: impersonating a missing girl. Life on the streets of Boston these past few years hasn't been easy, and Jo is hoping to cash in on a little safety, a little security. She finds her opportunity in the Lovecrafts, a wealthy family with ties to the unsolved disappearance of Vivienne Weir, who vanished when she was nine.
When Jo takes on Vivi's identity and stages the girl's miraculous return, the Lovecrafts welcome her back with open arms. They give her everything she could want: love, money, and proximity to their intoxicating and unpredictable daughter, Temple. But nothing is as it seems in the Lovecraft household—and some secrets refuse to stay buried. As hidden crimes come to the surface, and lines of deception begin to blur, Jo must choose to either hold onto an illusion of safety, or escape the danger around her before it's too late.
---
Review:
This was a creeptastic book!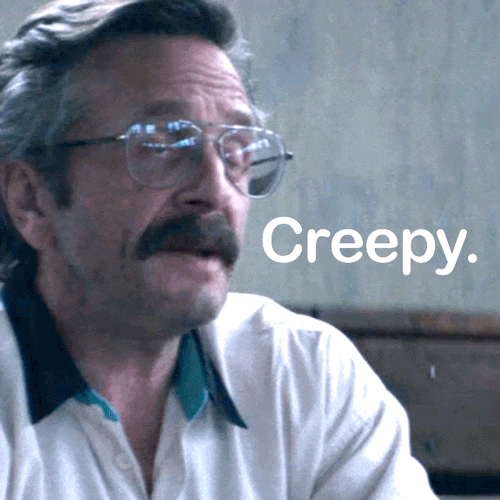 The dark premise intrigued me. I think I saw a Law & Order SVU episode that had a girl posing as a missing girl and her story didn't turn out well either. I love that Jo went to con a family but as you read each page you started to wonder who was conning who?
Savage does a wonderful job at keeping the mystery at bay but all the while keeping the pace swift with all the shocking plot twists. I couldn't turn the pages fast enough! It was a dark sinister read.
Savage also does a wonderful job at painting a dark world with her vivid descriptions and interaction of the characters. It's a haunting story full of secrets and at every twist and turn you hold your breath in anticipation.
Should you read this? Yes, In Her Skin was a twisted delight and a perfect dark ride for any reader of thrillers.
---
About Kim:
I was born and raised in Massachusetts, on the South Shore, which sounds beachy, even luxe. Think Winnebagos and chicken coops. My three brothers, 16, 10, and 8 years older, were teens by the time I became a person. Happiest around adults, who often forgot I was there, I spent days eavesdropping on gossipy moms in lawn chairs and nights listening under the table during tipsy Scrabble parties.
My dad read to me nightly. Eventually and early, I read to myself, everywhere. On top of an enormous freezer chest stuffed with meat. On drives until I grew nauseous. In bed until my eyes gave out. I read anything I could get my hands on. V.C. Andrews and Dickens. Black Beauty and the Bible. The Economist. Madeline L'Engle and Margaret Atwood. National Geographic.
I got a bachelor's degree in English from Stonehill College and a Master's in Journalism from Northeastern University. For a while, I worked as a business journalist. Instead of waiting for the Federal Reserve to release the Beige Book, I pitched story ideas along the lines of "Stigmatized Properties: When Murder Kills Property Values". You see where things were headed.
Today, I live with my family northwest of Boston in a town a lot like Shiverton, near the real Fells reservation of AFTER THE WOODS. Born with dysgeographica—I'm directionally challenged—the fear of getting lost in that lovely, dark forest lives close to my skin.
Website | Twitter | Facebook | Pinterest | Tumblr | Goodreads
---
Giveaway Details:
1 winner will receive a finished copy of IN HER SKIN and BEAUTIFUL BROKEN GIRLS, US Only.
Follow the rest of In Her Skin Blog Tour!
Tour Schedule:
Week One:
3/19/2018- Bookhounds YA– Interview
3/19/2018- Hauntedbybooks13– Review
3/20/2018- Falling For YA– Excerpt
3/20/2018- A Gingerly Review– Review
3/21/2018- Dani Reviews Things– Interview
3/21/2018- Book-Keeping– Review
3/22/2018- Nerdophiles– Review
3/22/2018- JustAddAWord– Review
3/23/2018- Literary Meanderings– Interview
3/23/2018- The Desert Bibliophile– Review
Week Two:
3/26/2018- Pretty Deadly Reviews– Excerpt
3/26/2018- Riddle's Reviews– Review
3/27/2018- Feed Your Fiction Addiction– Review
3/27/2018- Smada's Book Smack– Review
3/28/2018- Storybook slayers– Excerpt
3/28/2018- Twinning for Books– Review
3/29/2018- Rainy Day Reviews- Review
3/29/2018- Here's to Happy Endings- Review
3/30/2018- Bibliobibuli YA– Interview
3/30/2018- FICTION FARE– Review