Today we're excited to be part of the Orphan Monster Spy Blog Tour!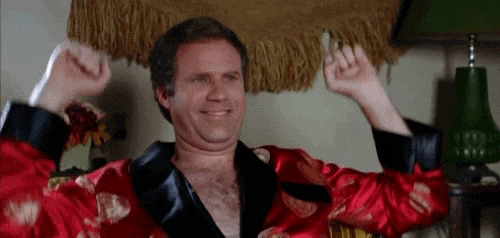 As part of the blog tour author Matt Killeen will be answering some of our questions. But first let's take a look at this fabulous book!
---
BOOK DESCRIPTION 
After her mother is shot at a checkpoint, fifteen-year-old Sarah meets a mysterious man with an ambiguous accent, a suspiciously bare apartment, and a lockbox full of weapons. He's part of the secret resistance against the Third Reich, and he needs Sarah to hide in plain sight at a school for the daughters of top Nazi brass, posing as one of them. If she can befriend the daughter of a key scientist and get invited to her house, she might be able to steal the blueprints to a bomb that could destroy the cities of Western Europe. Nothing could prepare Sarah for her cutthroat schoolmates, and soon she finds herself in a battle for survival unlike any she'd ever imagined. But anyone who underestimates this innocent-seeming girl does so at their peril. She may look sweet, but she's the Nazis' worst nightmare.
---
And now to our interview with Matt Killeen!
1. How did you come up with Orphan Monster Spy?
I've had a life-long horrified fascination with WW2, Nazi Germany and the Holocaust, partly because I grew up in the war-mad '70s and partly because I knew real-live Germans. My mother's best friend was German and as a child I had real problems squaring the lovely, pacifist people I knew with the war stories that made up the majority of the films, comics and TV programmes at the time. As I learned the details of the Holocaust that dichotomy grew more profound and disturbing. I've carried this horrified fascination ever since and a lot of the research for this book was built on that foundation. Moving to South London, I regularly passed a mural dedicated to Violette Szabo – an SOE agent who had parachuted twice into occupied France to help organise resistance and sabotage. I knew her story well, as I'd seen the movie Carve Her Name With Pride as a child, but I was amazed how young she was when she volunteered for what was barely more than a suicide mission. At 21 I'd been a mess, not much more mature than I had been at 18 or 15…and Sarah was born, pretty much fully-formed and clearly calling the shots. Stockwell was also where the innocent student Jean Charles de Menezes was murdered by anti-terrorism police. It's a classic example of what happens when you let fear dictate action and policy and made the whole bus trip fertile creative ground. Would the Allies use a teenage agent if they needed to? They did much worse before the end of the war and it turns out there were plenty of teenage partisans, couriers and resisters fighting the Nazis, some as young as 12.
2. What is your writing process like?
I'm a plotter, but I'm cusp pantser…there's a framework with an ending and a few plot critical events along the way. Then I start writing chronologically from the start. This allows the characters to guide the action – they are very much in charge and sometimes do unexpected things. Sarah was supposed to be saved by the Captain, but that didn't feel right and, in the end, she saved him. Her decision in many ways. It also allows for new bits as I research. Sarah needed to be at a port looking for escape – realistically that needed to be Lake Constance, which meant Friedrichshafen, which meant Zeppelins and so on.
3. What advice do you have for newbie writers?
WRITE. If you're writing, you're a writer. Carve out time and write as often as possible – every day if you can, no matter if it's rubbish – and don't let anyone take that time off you. Find yourself a website, crit group or other support network of writers you respect. Learn to crit (give constructive feedback) and be critted. READ. Learn your craft.
4. If you had to pick a character from any book, who would you want to meet and what would you do?
That's a tough question. I have a problematic savior complex so there are a few characters I'd like to sweep in and rescue from their dubious decisions and sticky endings – I'd elaborate but, you know…spoilers. That's not very healthy I think. Most fictional characters are on some kind of progression and shouldn't be messed with. I imagine a dinner with Clarice Bean, Cassandra Mortmain and Anne Shirley would be good value.
---
---
Check out the rest of the Orphan Monster Spy Blog Tour!