Today we're part of The Unicorn Quest Blog Tour!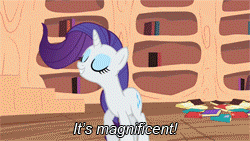 On this stop of the tour we have a special guest post of the author Kamilla Benko. But first let's take a look at the book The Unicorn Quest!
---
Claire Martinson still worries about her older sister Sophie, who battled a mysterious illness last year. But things are back to normal as they move into Windermere Manor… until the sisters climb a strange ladder in a fireplace and enter the magical land of Arden.  There, they find a world in turmoil. The four guilds of magic no longer trust each other. The beloved unicorns have gone, and terrible wraiths roam freely. Scared, the girls return home. But when Sophie vanishes, it will take all of Claire's courage to climb back up the ladder, find her sister, and uncover the unicorns' greatest secret.
---
Now to Kamilla's Guest Post!
5 Fantastical Beasts and Where to Find Them (in Books)
I've been talking a lot about unicorns the last couple of weeks. And it makes sense, as there is a big, beautiful unicorn on my cover, and of course, in the title of my debut: THE UNICORN QUEST. But there are more than just unicorns in my book—there are also wraiths, chimeras, wyverns and more that populate the magical world of Arden.
When I was a kid, I longed for a magical creature. A daemon from His Dark Materials, Buckbeak the hippogriff from Harry Potter, even one of the centaurs from Ella Enchanted—really, any one would do. Now, as an adult, I have a perfect plump cat, (who I am sometimes convinced is actually an Animagus), but I still dream of the magical creatures I grew up with. That's why today I wanted to share my five favorite fantastical creatures, each paired with one of my favorite magical books.
1. Dragons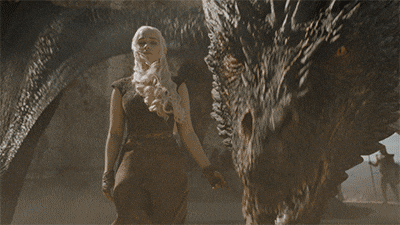 When you hear dragon, you might first think of the fire-breathing, winged kind, that fly and possibly fought against St. George. But dragons don't exist just in England—they can be found all over the world, taking many forms and shapes, from the water dragons of Asia to the strange human-bodied beasts with multiple lizard-heads of Hungarian folktales. Though different versions of the creatures greatly very, we share a cross-cultural understanding that they are all the same mythical beast. And that is truly magic.
Favorite Dragon Book: Dealing with Dragons by Patricia C. Wrede.  When a headstrong princess runs away to work for the dragon king, adventure and hilarity ensue. This book is such a delightful romp starring a nontraditional princess and some very nontraditional, traditional dragons who enjoy cherries jubilee and keep very unorganized treasure troves.
2. Fairies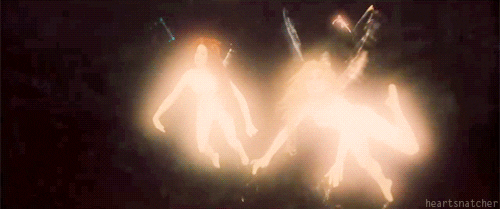 Like dragons, fairies also come in many varieties. There's the silliness of the fairies in Harry Potter, the terrifying Celtic-inspired faeries of Holly Black's The Cruel Prince, and, possibly the most famous example, Tinker Belle from Peter Pan. With Celtic fairies, we live in terror switching out our family members for changelings, while in Peter Pan we clap for Tinkerbelle to be resurrected, chanting over and over "We do believe in fairies! We do!" That moment in the play—with the entire audience earnestly declaring their belief in childhood magic—is a reminder that there is a little bit of magic remaining the world, we just have to be willing to see it.
Favorite Fairy Book: Two Princess of Bamarre by Gail Carson Levine. In this tale of sisterly love, a mysterious plague overcomes the kingdom of Bamarre. Addie, a young princess, must set out on a quest to find the fairies' invisible mountain in order to find the cure that will save her dying sister. Gail Carson Levine's fairies are an original take on the classic creatures, both brave and daring, but also tricky and distant.
3. Mermaids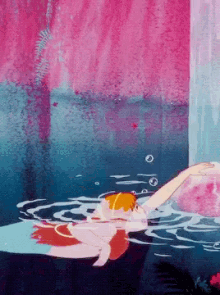 At the word, "mermaid" a certain red-headed one might come to mind, but mermaids are more than just Ariel. They are representations of strong, powerful women who can use their voices to accomplish great (and sometimes terrible) things. From the Sirens of The Odyssey to the Merrows of Irish folklore (similar to selkies, but with capes instead of seal skins), they show stories of women taking control of their own lives.
Favorite Mermaid Book: Rise of the Jumbies by Tracey Baptiste. We see so many Eurocentric mermaids in popular culture, but these books show mermaids (or jumbies) in a magical Caribbean world filled with West African mythology and fairy tales. When local children start to go missing, Corinne LaMer must venture into the depths of the sea and meet with these powerful, magical creatures. Baptiste breaths life into these mysterious, powerful women, making them just the right amount of scary.
 4. Rakkhosh (also known as Rakshasa or Rakshas)
These are a recent addition to my favorite magical creatures after reading The Serpent's Secret by Sayantani DasGupta. I admit I knew little about them before reading her book, but once I finished her wonderful book, I've been trying to learn more! Rakkhosh are ravenous creatures that can be found both in Hindi and Buddhist stories, and they are always, always hungry and ready to eat you! But they are not necessarily bad. While many are villains, some came to be heroes. They often have the power to create illusions and shape-change.
Favorite Rakkhosh Book: The Serpent's Secret by Sayantani DasGupta (of course!). On Kiranmala's twelfth birthday she is suddenly swept into a world of danger and magic (as we all hoped would happen to us a twelve), when her parents disappear and a rakkhosh demon appears in her kitchen, determined to gobble her up (and there's nothing worse than an evil creature trying to eat you while spitting up all over you at the same time. This story is filled with magic, winged horses, enchanted maps, slaying demons, and most terrifying of all…a few cute boys.
5. Unicorns
And of course, I have to include unicorns! Unicorns are one of the most recognizable symbols of magical mythology, and show up in written history as early as 400 B.C. but the first image appears even earlier than that, in some seals dating back to the Indus Valley Civilization which lasted from c. 3300 – c. 1300 BC.  They are elusive creatures, always just out of reach They've historically been associated with femininity, and though some depictions are of fragile, delicate creatures, unicorns can also symbolize the magic of women as fierce, powerful, and wild. Just take a look at the famous Unicorn Tapestries at New York's Metropolitan Museum of Art. The creatures in this series are untamable beings, and their magic seems to shine through these tapestries, beckoning for you to join their magical world.
Favorite Unicorn Book: The Little White Horse by Elizabeth Goudge. I initially read this book as a child because J.K. Rowling said it was her favorite book. The Little White Horse begins with a young orphaned girl moving into a mysterious old manor in the countryside. As Maria settles into her new home, she comes to discover that this place is might more enchanted than she'd thought, and that it might even be home to…a unicorn!
---
Thank you Kamilla for joining us today!
About the author:
Kamilla Benko spent most of her childhood climbing into wardrobes, trying to step through mirrors, and plotting to run away to an art museum. Now, she visits other worlds as a children's book editor. Originally from Indiana, she currently lives in New York with her bookshelves, teapot, and hiking boots.
---
Giveaway Time!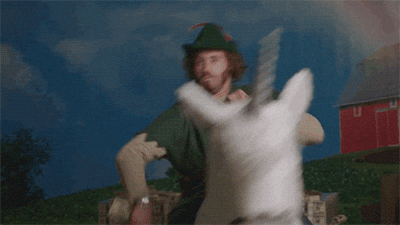 Win a finished copy of The Unicorn Quest!
Just comment below on your favorite fantastical beast!
I love dragons!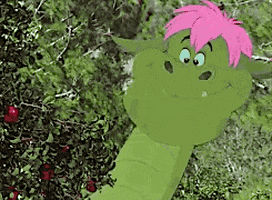 ---
Follow the rest of the tour!