It's a new year! Welcome back to the publishing adventure.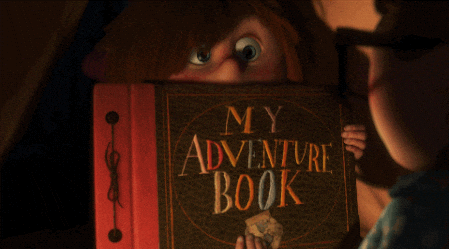 Every month we follow authors on their publishing adventure. Have you ever wondered how authors prepare for a book release or what they are working on while also getting ready to publish a new book? How do they multitask? What is publishing like? Find out on Pre-Pub Adventure as we follow authors to publishing their books.
---

1. What have you been up to since last we checked in?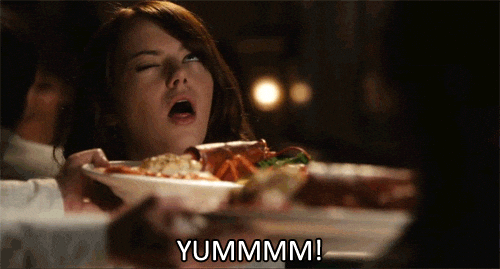 Honestly? A lot of eating, drinking and being merry. I've had an amazing festive period with friends and family, but now I'm raring to go in 2018. I've also been chipping away at a new YA project, and hit the 30,000 word mark on New Year's Eve. That felt awesome – especially because I'm usually flagging at this point in the drafting process, and yet somehow it still feels magical.
To be completely honest with you, I'm also having a serious bout of self-doubt about my upcoming debut release. We're two months out, but now that we're officially in 2018, it suddenly feels a lot more real. I've been suffering severe insomnia stressing about my launch party (what if nobody comes?!) and preorder numbers (what if they're not high enough and my agent/publisher drops me?!), and the only thing keeping me sane is my WIP and the amazing Electric 18s debut group.
2. What are you currently reading?
I've just finished Before I Let Go by Marieke Nijkamp, which is out to buy! It was a brilliantly atmospheric exploration of inspiration porn and small town prejudice. I also read Jeff Zentner's The Serpent King, which instantly become one of my all-time favourite YA contemporaries. Next up on my pile is Goodbye Days, because I'm an incredible masochist and would like my heart to be ripped out all over again, and You'll Miss Me When I'm Gone by Rachel Lynn Solomon, which is also out today. 2018 is going to be an amazing year for YA!
3. Any resolutions for the new year?
Not resolutions, exactly, but I have goals. Big ones. I want to write two books, edit the sequel to The Exact Opposite of Okay, outline proposals for two other ideas I have, and write a new comedy pilot. I also want to finally meet my Goodreads goal, which I've set at 52 every year and never quite managed to achieve. In my personal life, I would like to get up a little earlier, but again I've told myself this for years and always failed! Ah, well. We can't all be morning people.
Follow Laura: Twitter * Instagram* Blog
---
1. What have you been working on?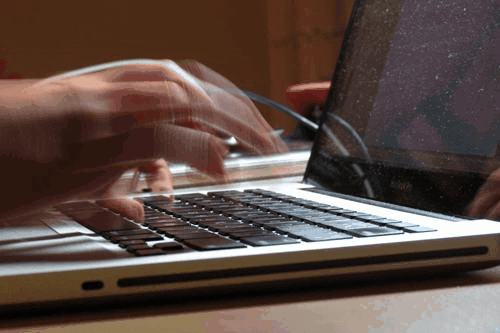 I've been working on a few things including my next #MG novel (more official info soon!) and some picture books. I try to have at least a couple of fiction projects in rotation so that if I get stuck on one

, 

which happens a lot, I can noodle around with another. 
2. Writing can be hard, do you have any advice on conquering self-doubt?  
Self-doubt is such a normal (and dare I say frequent?) part of the writing process (or at least my writing process!). I try to focus on one thing that I have control over—improving my craft. Workshopping, reading craft books, reading a bunch in my genre to analyze what works/what doesn't… all of these things arm me with tools to conquer any lack of confidence on the page. That's the goal, anyway! 
3. It's a new year! Do you have any New Year's resolutions?
Yes! My New Year's goal is to get back into a regular medication practice and to work on the mindful art of letting go. That, and to stop stress-eating giant spoonfuls of Nutella during #amrevising. 
---
1. What have you been working on?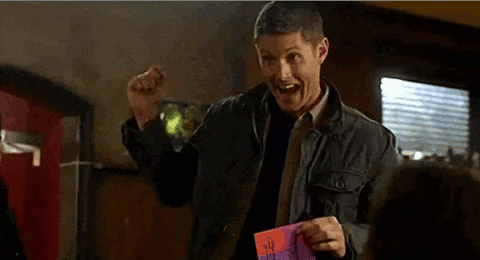 I've been working on edits for NOT INNOCENT, another book that is coming out from Entangled Teen in 2019. And I'm excited to say it is really coming along. I can't wait to tell everyone more about this book.
2. You have a Pre-Order giveaway going on for ROAD TO EUGENICA, tell us a little about that!
My pre-order for Road to Eugenica is up and running. I was lucky to have the amazing artist, Beka Duke do some character drawings so anyone who orders the book will get a limited edition character bookmark. Also, I couldn't decide what I wanted to giveaway and thought that giving out some "surprise gifts" would be a fun way to run this. So a few people will get more than just the postcard, bookplate and bookmark(s). And the more books you buy the more chances you have at getting something great. Like the Amazon Echo Dot. (I have one, and love it.)
Check out the Pre-Order Giveaway
here
!
3. It's a new year! Do you have any New Year's resolutions?
As for New Year's resolutions I haven't really thought about it. Since having two surgeries this last year I'd like to get back into working out, as soon as I'm done with physical therapy. It's been hard not having that outlet. I'd also like to finish a few of the books I'm working on and get back on the query train to find an agent. Right now I'm really just taking it one day at a time.
---
1. How does it feel to have your book out in the world?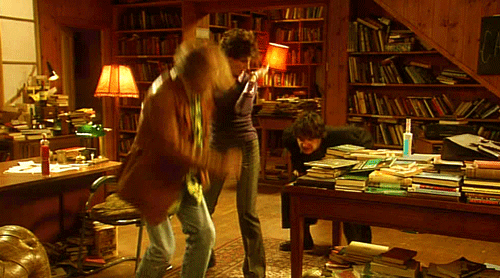 Surreal. I tried to prepare myself for the response I'd get — mostly, preparing for people to hate my very unlikable protagonist, but a lot have connected with her, which I was definitely hoping for! But it was impossible to prepare for the deeply touching notes from people connecting with this book on a deep level for a variety of reasons — the representation of Judaism, the reality of living with a parent with a degenerative illness. And on a more personal level, I don't think I'll ever get over how wild it is to see the book on shelves, to see other people holding it!!
2. What was it like at your own book launch?
It was overwhelming in the best way!! I loved getting to see friends I hadn't seen in a while, and I honestly couldn't wrap my mind around people lining up so I could sign this book for them…I probably still sound dazed about it all because I totally am. It was really, really lovely, and I'm grateful beyond words.
3. It's a new year! Do you have any New Year's resolutions?

I'm hoping to finish a proposal for my next project, expand my reading horizons genre-wise, and go to dance class at least twice a week!

1. What have you been working on?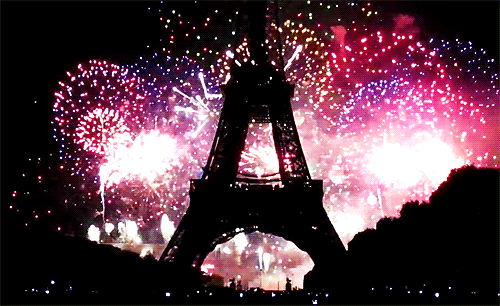 With my fantasy WIP off to my agent for evisceration, I've turned my writing brain over to formulating a pitch for a project I hope to write. It's actually inspired by a smaller character in THE ACCIDENTAL BAD GIRL. Somehow, in the process of writing BAD GIRL, this character, who I had included mostly just for background texture, became suddenly extremely important to me and I didn't get to spend as much time with her as I'd have liked. I'm in the very early stages, but it's another feminist crime caper, this time set in Paris instead of New York. We'll see how it goes 🙂
Otherwise, I'm mainly working on staying sane. See below.
2. Writing can be hard, do you have any advice on conquering self-doubt?  
Dude, I wish I had a full-proof method for conquering self-doubt to share, but this is something I find myself having to re-learn again and again. My strategy is three-fold:
First: Learn to love criticism. If criticism becomes your friend then it becomes much harder for the devil on your shoulder to use it as a bludgeon against your self-confidence. Well-considered criticism will always make your work better. Seek it out. Ask for it. Use it.
Second: Keep your eyes on your own paper. This has been a tough one for me, because there are SO MANY amazing YA authors. The Electric 18s in particular are a wildly talented group, chock-full of absolutely inevitable stars. My lizard brain immediately put envy and insecurity on my emotional menu. But the honest truth is that there is no truth in comparison. Everyone writes in their own voice, at their own speed, with their own characters, themes, setting, etc. Winning and losing doesn't enter into it because — say it with me — it truly is not a competition. We're all here to forge a career creating stories we care about. Focus on your own work and on positively boosting the work of your peers. It's a more honest and productive way to navigate the world. This is something I have to keep telling myself, but that doesn't make it less true.
Third: Cultivate a healthy ego. Love your story the most. Embrace the criticism, absolutely, but I have found going in with the already settled idea that the book in my head is goddamn incredible to be invaluable.
3. It's a new year! Do you have any New Year's resolutions?
New Year's Resolutions….Mostly I'd like to continue getting better at being a healthy adult. I'd like to explore mindfulness meditation. I want to write six days a week. I want to make sure I check in with my friends who live far away. I want to work out three times a week. I'd like to not beat myself up when I can't do everything. I want to get enough sleep. It's amazing how much it takes to maintain the human machine!
---
1. What have you been working on? I'm currently revising my YA political thriller and have recently gotten some great feedback from my critique partners to help polish up the manuscript. I'm also trying to get my life organized. I got a Passion Planner for Christmas and have been busy setting it up.
 2. Writing can be hard, do you have any advice on conquering self-doubt?  
It is hard! And there's lots of rejection on the path to publication. I think there are two important things. The first is to practice self-care – to take whatever steps are necessary to protect your emotional and physical health. The second thing, I think, is to just keep going – keep writing new things, keep reading, keep in touch with your writer friends, keep engaging with the community.
3. It's a new year! Do you have any New Year's resolutions?
Can you believe it's 2018?! Every year, I make a bunch of resolutions and sometimes I keep them, sometimes I don't. But I often end up feeling bad. So this year, my resolution is simply to do the best I can and to look for opportunities as they arise. For January, I'm doing a writing challenge put together by Hollywood Homicide author Kellye Garrett that I joined to help me have a productive month. Follow her on Twitter (@kellyekell ) if you want updates on our group. 🙂
Follow Kelly: Twitter * Facebook * Instagram * Blog
---
1. What have you been working on?
I am working on my next novel, about a girl who joins the greatest high school speech team in the country in order to destroy it from the inside out. Currently titled SPEECHGEEK. I just finished the really terrible first draft and am about to embark on the less-terrible (hopefully) second draft.
2. Writing can be hard, do you have any advice on conquering self-doubt?  
Self-doubt comes from self-judgment. You have to allow yourself to write badly; the best thing is to get the terrible words out of the way to make way for the better words. For the most part, though, people judge themselves too harshly. No one is born being a good writer. It takes practice, and it takes a lot of misses before you get better. But the more you do it, the better you will get.
3. It's a new year! Do you have any New Year's resolutions?
Well I have big plans to write a lot this year! I've got two commissions for plays lined up and there will be more on the horizon. But I really want to get this second novel done and start working on my third. And pet a lot of dogs, I guess.
---
1. What have you been working on?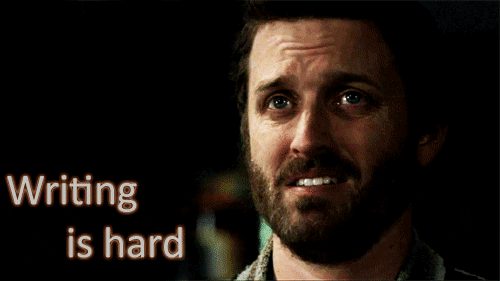 I just finished the synopsis for my new YA Historical book. I'm digging into the first chapter and remembering how hard it is to start a book! Ugh!
2. Writing can be hard, do you have any advice on conquering self-doubt?  
The key for me is to stay focused on my own journey. I can't control who is going to give me a review or buy my book. All I can do is keep writing and hoping my stories get out into the world.
3. It's a new year! Do you have any New Year's resolutions?

I tend not to make resolutions (because I can never keep them) – but I did make a mantra for this year which is "Write the next book!"
---
1. What have you been working on?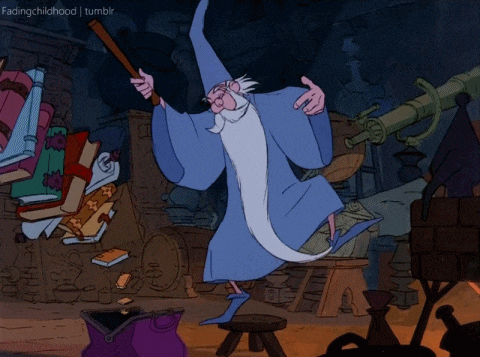 I've been working on my book two! I still can't talk about it yet because nothing is finalized, but I think it's safe to safe that it's set in the near future with sci-fi elements and I am very excited about it. It's definitely true what they say- book two is about twenty times harder than book one, and about a thousand times more stressful. I can't wait for book three. At least, I think I can't wait. No one talks about book three! I'm hoping that's the one where the words flow like chocolate milk.
 2. Your book People Like Us was recently featured in Buzzfeed's post 18 New YA Books You Need to Check Out This Winter, how does that feel?
 So wonderful! I've been really stressed out lately so every nice thing that happens is amazing.
 3. It's a new year! Do you have any New Year's resolutions?
Finish my first draft, start to get at least a little bit of physical activity, and… it's probably not a good sign that I forgot the third one.
Follow Dana: Twitter * Facebook * Blog
---
Until Part 2 of January's Pre-Pub Adventure!