We are excited to be part of the Reign of the Fallen Blog Tour! Today we have author Sarah Glenn Marsh answering some fun questions! But first let's take a look at Reign of the Fallen.
---
"This edgy fantasy doesn't just blur boundaries of genre, of gender, of past and present, life and death–it explodes them." –Cinda Williams Chima, New York Timesbestselling author of The Seven Realms and The Shattered Realms.
1. How did you come up with the idea for Reign of the Fallen?
The idea for Reign of the Fallen was inspired by my grandmother's stay in the hospital; thankfully, she's fine now, but the situation got me thinking: how far would someone be willing to go to bring a loved one back from the dead? What sort of sacrifices would someone make in order to bring an important person back into their lives, and what consequences might that decision have? Those questions led me to the Greek mythical hero Orpheus, who attempts to rescue his wife from the underworld and is told by Hades that he can take her back to the living world as long as he doesn't look at her until they're both out of his realm.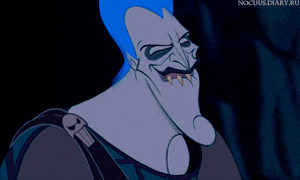 Spoiler alert: he takes a peek and loses her forever. Drawing from that mythology and others, as well as researching various rituals surrounding death from all over the world, helped me to start building the world of Reign of the Fallen, where the Dead must wear shrouds in the living world or else become monsters; where change of even the smallest sort is outlawed because the Dead fear it; where entering the spirit world demands a painful sacrifice of any living person who dares to go there.
 2. I see you like to water color, have you ever water colored your characters or settings?
I love watercolor painting because it gives me a chance to recharge creatively. It's an activity where, unlike with writing, I walk away from a single session with a finished piece of art in hand! It's a fun and creatively satisfying change of pace when I need a writing break.
I can't paint people yet (not even close- I'd need more lessons first!), but I've dabbled in painting some settings; I love playing with colors, and letting them all mix together while the canvas paper is still wet. Once, I painted Lysander for my agent—that's the pet grizzly bear you'll meet in Reign of the Fallen. But don't let the 'pet' part fool you—Lysander could just as easily hug someone as rip their face off. 😉 I've also painted other Reign-inspired things, like a sparrow, which I gave to my editor!
3. What advice can you give aspiring writers?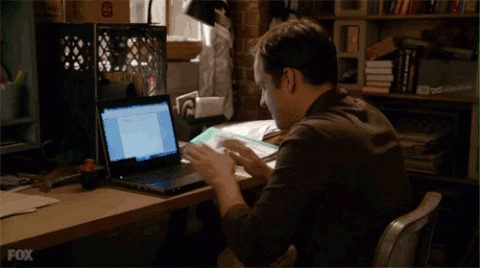 Get others to critique your work, but more importantly, offer to critique for others! Critique as much and often as you can. There's nothing like finding the strengths and weaknesses in a variety of different authors' work to teach you about how to edit your own stories.
Read voraciously in the genre/category in which you want to publish. When you're doing that, and you have a strong response to something- love it, or not so much- try to identify what it is you're enjoying, or what's not working for you about the story you're reading. You'll pick up things you might like to try in your own writing this way (for instance, maybe you'll be inspired to try a new POV!), and will also identify things you may want to avoid (the things that don't work for you as a reader).
Seek community. In the online writing community, I've found like-minded people, learned more than I ever would have imagined possible, and made life-changing connections with wonderful authors and bloggers who I'm so happy to call friends. You have everything to gain by interacting with other book lovers online!
4. Do you have a writing habit? Such as drinking coffee or listening to music while you write?
I'm one of those people who can't write to music (instead I listen first, to set the mood for certain scenes), but I do have certain writing habits. For one, I almost always have green tea nearby. For another, I always write in our dining room because our large fish tank is in there; my husband and I are freshwater aquarium hobbyists.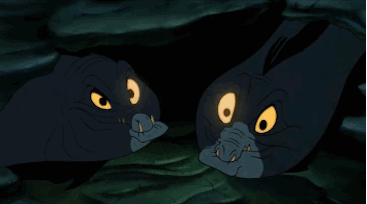 Of course, sometimes the fish distract me anyway- especially Salazar Slytherin, aka Big Murder Eel, our huge dinosaur bichir who occasionally likes to put other fish in his mouth—or at least see if they can fit! …It's no wonder I write about hungry, corpse-devouring monsters in Reign of the Fallen, huh? 😉
5. Tell us something crazy about you?!
Let's see! I was an extra in the movie Evan Almighty, sequel to Bruce Almighty! Steve Carell walked back with us from set sometimes, which was super cool. When they brought in the animals for the flood scenes, it was surreal to see creatures like baboons (which admittedly scare me a little) standing against the backdrop of the mountains around my hometown!
Hm. That didn't sound too wild, so how's this: I have webbed toes. Everyone on my mom's side of the family has them. I like to say I'm part mermaid. I also have one pointed ear, so I guess I'm some kind of half elf, half mermaid magical creature! That's why I like to color my hair pink or purple or blue- so my inside and outside can properly match!
Thank you Sarah for joining us!
---
About the author:

Sarah Glenn Marsh has been an avid fantasy reader from the day her dad handed her a copy of The Hobbit and promised it would change her life; she's been making up words and worlds ever since. When she's not writing, Sarah enjoys painting, ghost hunting, traveling, and all things nerdy.
She lives in Richmond, Virginia, with her husband and their menagerie: four rescued greyhounds, a bird, and many fish. She is the author of Fear the Drowning Deep and Reign of the Fallen.
---
Follow the Tour!
---
Thank you for stopping by!