I'm so excited to be introducing you to our new authors joining Pre-Pub Adventure!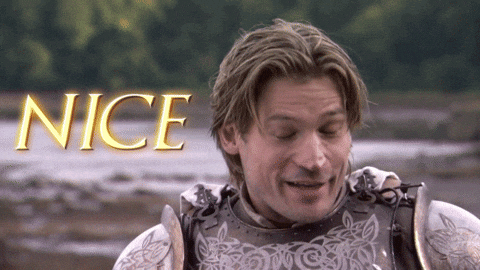 Every month we follow authors on their publishing adventure. Have you ever wondered how authors prepare for a book release or what they are working on while also getting ready to publish a new book? How do they multitask? What is publishing like? Find out on Pre-Pub Adventure as we follow authors to publishing their books.
Let's meet our new authors and follow their publishing adventure!
---
1. Introduce yourself!
Hi! My name is Kelly deVos. I wrote FAT GIRL ON A PLANE, a book that follows a teen fashion student who believes she must lose weight to be the next great designer, coming 6/5/18 from Harlequin Teen. When not reading or writing, I collect stickers and knit. I'm addicted to coffee and Netflix.
2. Tell us a little about your book and how it came to be?
This book was initially inspired by a couple of real experiences. First, like my main character, I was forced to purchase two seats on an airplane. I also worked as a graphic designer for an Italian-based eyewear company that dealt with many luxury fashion brands. I noticed, over time, that some of these brands were fairly hostile to plus-size girls and women and I wanted to discuss that issue.
3. Are you participating in Nano and what advice can you give?
I'm giving Nano another try this year, despite the fact that I've tried a couple of times and not "won." In our family, November is loaded up with birthdays so it tends to be a pretty busy time. So, I'm giving myself permission to just do the best I can. I'm mainly looking to use NanoWriMo to jumpstart my WIP. My advice is practice self-care. Do what you can do and don't be too hard on yourself.
Follow Kelly: Twitter * Facebook * Instagram * Blog
---
1. Introduce yourself!
Hi! I'm Amy Trueblood. Over the years I've worked in entertainment, advertising, and marketing, but writing has always been my passion. I'm the youngest of five and have always loved all types of stories. In fact, I used to hide in my closet as a kid and listen to those Disney records with the read along books for hours. I tend to write stories about fierce, mouthy girls who are interested in breaking barriers and pushing beyond expectations.
2. Tell us a little about your book and how it came to be?
My debut, NOTHING BUT SKY, is a YA Historical set in 1922. It follows the story of eighteen-year-old wing walker, Grace Lafferty and her team the Soaring Eagles as they battle to get to a big aviation contest in Chicago and earn a coveted Hollywood contract. The story came about in 2013 when I visited the Chicago Museum of Science and Industry. They had a biplane hanging from the ceiling and beneath it was a placard with the name Ethel Dare who was a wing walker. I was intrigued, and when I returned to my hotel room later that night I started researching early twentieth century aviation and wing walking and the story unfolded from there.
3. Are you participating in Nano and what advice can you give?
I am not doing Nano this year. It always seems around this time I'm either just finishing up a book or into major revisions so I just don't have time. One of these years though I am definitely going to do it!
Follow Amy: Facebook * Instagram * Twitter *Blog
---
1. Introduce yourself!
I'm A.M. Rose, but my friends call me Ann. Believe it or not, people can never seem to get my name right, so I thought this would make it easier. (So far the jury's out.)
My debut; Road To Eugenica (Entangled Teen) releases February 2018! While my debut is a contemporary sci-fi I write young adult novels of all genres as long as they have a hint of romance. I'm the drinker of too much coffee (with way too much coconut creamer), and lover of all carbohydrates.
Currently, I live in Houston, TX with my three boys (yes, my husband is in that count) and three cats. When I'm not writing about swoony guys or ways for my MC to get into trouble, I'm an avid reader, Snap Chatter, critiquer (is that even a word?), and trampoline enthusiast.
I'm a graduate from San Diego State University with a BA in Communication and a minor in underwater basket weaving. (Okay, maybe not the basket weaving part.)
2. Tell us a little about your book and how it came to be?
Road to Eugenica is an action packed story about a girl who is created in another dimension on Earth—Eugencia. She is desperately trying to uncover the origin of her super-human abilities while being hunted for those very traits. Luckily, her best friend (and secret crush) Dylan is there to help. Or at least that's the super-basic gist.
I know a lot of writers who have always had some kind of inkling early in life that this is something they were meant to do. I, however, am not one of them.
It kind of all started when my niece asked me to read books with her. She's a vivacious reader, and her friends aren't, but she wanted someone to talk books with her. So she would tell me what to buy, and we'd have our own little book club. It was a really great way for us to bond, but it was also opened my eyes to the world of YA. I found out how much I really loved these books. How real and raw they could be.
After she finished reading one of her favorite series that ended in a way she was NOT happy with, I promised her I'd write her a book. And that's what I did. Road to Eugenica is her story.
While my niece doesn't have super-human abilities and isn't from another dimension on Earth like the MC, Drea, the two do have similarities. A part of Drea's character arc is her coming to realize she is so much stronger than she gives herself credit for.
In Road to Eugenica, I explore this idea of what a "perfect society" could be, which is where Eugenica comes from. What would the world be like if we made more of an effort to preserve what the Earth has given us? If conserving nature was more important than destroying it. A lot of times, I don't think people realize the repercussions of their actions. How a single pebble thrown into a pond still creates a ripple.
While it's not available for order yet, you can mark it as "What to Read" on GoodReads here, if it sounds like it might interest you.
3. Are you participating in NaNoWriMo this month and what advice can you give?
Yes, I'm doing Nano this year and I think the best advice I can give is to not self-edit during this time. Allow yourself a really messy rough draft, and once the words are on the page, don't go back and change them. Use this as an opportunity to tell yourself the story. There is time to make it "perfect" in editing, but you can't edit a blank page. So if you're stuck, just leave yourself a note, skip it and move on.
No first draft is ever perfect, so don't except yours to be. Just allow yourself to go with it and see where the story takes you!
Follow A.M. Rose: Twitter, Facebook, Blog
---
 1.   Introduce yourself!
Hi everyone! Thanks very much to Tawney for having me. My name is Maxine Kaplan and I'm the author of THE ACCIDENTAL BAD GIRL, coming from Abrams / Amulet in May 2018. I was born in Washington, DC, about thirty minutes after my twin sister (sorry Mom!). Both of my parents are journalists, so we moved around a lot when I was little–all the way to Moscow, Russia. When I was ten, we moved to Brooklyn, NY, where I am delighted to still live, now with my husband (he's a chef–ladies and gents, heed my advice and marry someone who cooks) and a cat with what appears to be a very complex internal life. I have a full-time day job as a private investigator, which is, I'm sorry to say, not nearly as glamorous as it sounds. THE ACCIDENTAL BAD GIRL is the first novel I've ever completed. Very happy to be here 🙂
2. Tell us a little about your book and how it came to be?
THE ACCIDENTAL BAD GIRL is feminist revisionist take on the classic film noir trope of the femme fatale. It follows Kendall who, after getting caught hooking up with her best friend's ex on the last day of junior year, starts senior year ostracized. She's determined to keep her head down and just get out of high school unscathed, but this plan is derailed when her online identity is hacked and she's framed for stealing from a dealer. In order to repair her tattered reputation and salvage her future, Kendall is drawn into a tenuous partnership with the mastermind of a drug ring lurking in the shadows of her Brooklyn private school. But, the longer she plays the role of "bad girl," the more she becomes her new reputation…Friends and enemies, detectives and drug dealers—no one is who they appear to be. Least of all Kendall. The original germ of the idea had actually been kicking around my head for the better part of a decade, because I've always loved noir, from the goofy to the morose—from Bond to Hitchcock to Raymond Chandler. And I especially loved femme fatales. They were like superheroes of deviousness and yet they always seemed pretty improbable. How did one turn into an unstoppable badass with a gun, a heart, and a plan? How did those relationships with the "real" villains work? It was never clear if the femme fatales were employees, girlfriends, blackmail victims, or a little of all three. I became fascinated with the archetype, with the stories that weren't being told. I wanted a Pussy Galore origin story damn it, and if no one else was going to write it, then I would have to.
 When I finally buckled down to write a real novel, one that I refused to give up on, I wasn't sure which idea to pursue. I don't have trouble coming up with stories, but, historically (hopefully), I had problems on the follow-through. I happened to re-watch North by Northwest, the Hitchcock film, around then and it clicked—I re-oriented the plotting concept of North by Northwest to focus on the femme fatale and wound up with BAD GIRL.
 It started out fairly simplistic, but it very quickly became thematically linked to slut-shaming. That was a natural fit for the femme fatale archetype's origin, obviously. I struggle with how much to share about this part of my inspiration, but have ultimately come to the conclusion that sunlight is more important than shade. At the beginning of the drafting process, I was sexually assaulted. I went to the police and spoke to a (female!) cop who was about as unsupportive as I could imagine. Around the same time, seventh grade girls were getting suspended for wearing leggings all over the country and Slut Walks were building steam. I discovered I had something to say about rape culture and my femme fatale MC, my Kendall, was the best person to say it.
3. Are you participating in NaNaWriMo this month and what advice can you give?
I am not doing NaNoWriMo. I am constitutionally incapable of doing NaNoWriMo. Here's why and it doubles as the only writing advice I have to give:
For me, the key to actually completing a novel was to set extremely low, but daily goals. When I'm drafting, I write at least 500 words a day, every day; I give my self one "f*ck-it" night a week. It's such a low number, that it's very hard for anyone with even a smidge of a guilt complex to blow off–and I have quite a big smidge 🙂 I have to keep my goalposts low but consistent. NaNoWriMo throws that whole balance off for me. My way is slower, but I know I'll finish. And getting to the end is the most important thing. Plus, for what it's worth: I drafted my second book using this same method and somehow cut the drafting time in half from my debut, despite this second book being a good 20K words longer! I  don't know HOW exactly that worked out, except to invoke Moore's law of computer programming, which (to paraphrase Bruce Coville–seriously, I know this is a digression but go look up The AI Gang series; criminally underrated) means the smarter you get, the faster you get smart. The longer you do something, the better you get at it. Writing's not going to ever get easy and there's no silver bullet, but practice does help.
---
1. Introduce yourself!
My name is Kamilla Benko, but at various stages of my life, I've also answered to KBanks, Kamillapede, and Ka-wawa (that last one was what my little brother called me for the first three years of his life.) I grew up in Indiana, and once I graduated from college, I moved to New York to pursue my dream of becoming a children's book editor.
 After a lot of work and even more luck, I now edit for many of the Big 5 Houses through my job at 
Glasstown Entertainment
, a literary packaging company. (What is literary packaging? Read 
here
!) A couple of years ago, I wondered what it would be like to be on the other side of the publishing process, and began to work on my debut novel,
THE UNICORN QUEST
, which will publish by Bloomsbury,
February 6, 2018
.
2. Tell us a little about your book and how it came to be?
As an editor, I have the wonderful privilege of being surrounded by authors. I saw first hand how much work they poured into their manuscripts and I would think, "I can never do that."
Fast forward a few years, to a trip to the MET'S Cloisters, where I saw for the first time The Unicorn Tapestries, a series of seven woven panels that depict a unicorn hunt. Standing there, I began to wonder why anyone would want to kill a unicorn, and I continued to wonder even after weeks had gone by. And slowly, as I began to answer my own question, the world of Arden began to unfurl. I realized I had to be brave like my authors, and so I began to write about an eleven-year-old girl named Claire.
Claire isn't the brave one, that's her older sister Sophie. So when the girls discover a ladder in the fireplace of their great aunt's mansion, it's Sophie who leads the way up…and up…and up…and into a fantastical land where art is magic and strange creatures roam. But this world, Arden, is in trouble. The four guilds of magic no longer trust each other, the beloved unicorns have disappeared, and terrible wraiths roam freely. Terrified, the girls return home, but it's not long before Sophie goes missing.  It will take all of Claire's courage to climb back up the ladder, save her sister, and bring them both home safely. But first, she will have to discover the secret of the unicorns…
3. Are you participating in NaNaWriMo this month and what advice can you give?
I'm not participating this year, as my revision of Book 2 is due mid November (so I guess I'm doing a half-NaNoRevMo) and when I'm done I'm going to take a short break before digging into Book 3! But I have participated in years past! My advice is this: just because you missed the November 1 start date doesn't mean you can't start your book today, be it November 15 or November 30. November 1 is just a day, and all days can be writing days if you want them to be.
Follow Kamilla: Twitter * Instagram * Blog
---
1. Introduce yourself!
I write contemporary YA, and my debut, YOU'LL MISS ME WHEN I'M GONE, will be out from Simon Pulse in just under two months on January 2, 2018! In my non-writer life, I work in education, live in Seattle, and own the best dog. I collect red lipstick, tap dance, and occasionally play the piano.
2.  Tell us a little about your book and how it came to be?
YMMWIG is a Jewish #ownvoices book about twins who receive opposite results from a genetic test for Huntington's disease. It's essentially a collection of things I love to read in YA and things I felt I wasn't seeing enough of in YA. It's dual POV, and from the beginning, I knew I wanted to write two fiercely ambitious girls. Most twin books I'd read had a slacker twin and an overachiever twin. There's nothing wrong with that, but I wanted to explore a different sibling dynamic. I am also an advocate of sex positivity in YA, especially when it comes to female sexuality, so that's a huge part of the book as well. Lastly, though this was my fifth completed manuscript, it was the first I wrote with Jewish characters. Growing up, the only books I read with Jewish characters were Holocaust narratives, so for the longest time, I assumed that was the only story we had to tell. (Not true!) There's a real lack of contemporary stories featuring practicing Jewish protagonists, and I'm so excited for Jewish readers to (hopefully) see a piece of themselves in my book.
3. Are you participating in NaNaWriMo this month and what advice can you give?
I'm not — I just turned in a big revision for my 2019 book on November 1, actually, haha, so I'm forcing myself to take a bit of a break. Which is hard soooo I'll probably start poking at my WIP soon. In terms of advice, though, what helps me most during a quick early draft is accepting that it's going to be garbage. Awkward sentences, no blocking, inconsistent characters, plot lines that vanish. Very, very few people produce beautiful first drafts. But all you need from NaNo is a book-shaped thing to play with — you can make it beautiful later!

1.  Introduce yourself!
My name is Dana Mele and I'm a full time writer. I live in a tiny little mountaintop village in the Catskills and I spend most of my time writing, making things with my three year old, and thinking about writing and things I can make with my three year old. I majored in theater in college and also have a masters in education and a J.D. in law. I'm a really big everything geek, so I get super into everything from musical theater to philosophy of the mind; from Westworld to multiverse theory. I adore fandoms- I'm basically an enthusiasm enthusiast. It probably goes without saying that I'm a Ravenclaw. 
2. Tell us a little about your book and how it came to be?
People Like Us is a YA psychological thriller about a popular star athlete with a dark past at an elite New England prep school. The main character, Kay, has worked hard to cultivate a perfect persona for herself at school, and that's threatened when she finds the dead body of a fellow classmate and receives an email from that student blackmailing her into taking her friends down one by one. It's been compared to Pretty Little Liars, Thirteen Reasons Why, and We Were Liars.
The book was inspired by two things, one conscious and one subconscious. I was receiving a lot of rejections at the time, and really dreading opening my email. And I was struck with the idea of a story centered on emails and fear and that brought me to the idea of this elaborate revenge from beyond the grave, continually escalating and entwined with Kay's own dark secret- and Kay having to figure out whether the sender was who she said she was, or it was a setup, with a killer ready to strike again.
I didn't remember the subconscious inspiration until after I finished writing it, but it's too coincidental not to have been in the back of my mind as I wrote. The story starts when Kay and her friends, dressed in costume, find a body in a lake on Halloween night. When I was Kay's age at the women's college that served in part as the setting inspiration for Kay's all-girl's school, there was a murder on Halloween. The body was discovered at the edge of a pond by campus. My friends and I had been out in costume. It's just too big of a coincidence to ignore. And a many of the campus buildings, landscapes, and traditions made their way into the story.
3. Are you participating in NaNaWriMo this month and what advice can you give?
I just finished a manuscript on Halloween (another thriller!) so I'm taking it easy this month. But I did camp NaNoWriMo this summer and love taking part. My tips are to really make use of the tools provided and to stick to your daily goals. I love using an app called Habitica to help me hit my short and long term writing goals year round. It's useful and fun! And if you fall off track with NaNo, it's nice to have a backup app that you can adjust to keep you motivated. Plus you level up and win dragons and potions and go on quests. It's the most fun ever. Happy writing everyone!
Follow Dana: Twitter * Facebook * Blog
---
1. Introduce yourself!
My name is Don Zolidis, and my first novel, THE SEVEN TORMENTS OF CRAIG AND AMY (A LOVE STORY) will be published by Disney-Hyperion on October 16. It's a hilarious YA book about a first love, in which the couple breaks up seven times in the course of the year. It's told out of chronological order, and it's set in the weird, pre-cellphone days of small town Wisconsin in 1994.
2. Tell us a little about your book and how it came to be?
This is my first novel, (although not the first one I've written), but I'm actually a professional playwright. I've written a disturbing amount of plays (I just had my 100th published), and they've been performed at high schools and middle schools all over the world, including exotic places like Azerbaijan, Bhutan, Myanmar, and Canada. Usually there are about 2,000 schools a year doing my plays, and I love traveling to see them and talking to kids all over the country.
This book came from a play, actually. I was commissioned to write a play for a school in South Carolina, who were going to the Edinburgh Fringe Festival. They wanted something funny and real, and I couldn't get this story out of my head. (Well, probably because this story essentially happened to me, but this is fictionalized I promise!) While I was watching the play version in Scotland, I decided it would work better as a book, since there was so much more to be told than could be put on stage. So I wrote half the book in a cafe in Edinburgh over a few days, and then spent the next few months finishing it in the States. From there, it was about a year revising and then the book sold last fall. I couldn't be more thrilled.
3. Are you participating in NaNaWriMo this month and what advice can you give?
Yes, I am doing Nanowrimo this year because I am in the middle of writing my second book, SPEECHGEEK, about a girl who tries to destroy the best high school speech team in the country from the inside out. I've got about 50,000 words to go, so I figured Nanwrimo would be perfect for me. I'm almost on target so far. I love Nano, and I think it's so wonderful to have all the support of other writers. Doing sprints with other writers is a fantastic way to knock those words out. Oh, and the most important thing with a first draft is to let go of self-judgment (easier said than done). But being worried about the quality of your work on the first pass is a surefire way to destroy your productivity.
Follow Don: Twitter * Facebook * Blog
---
Be on the lookout for Pre-Pub Adventure: November Part 2!